Construction of the Wind Farm in Almaty Region to be delivered by HYDROCHINA Corporation as part of the Investment Project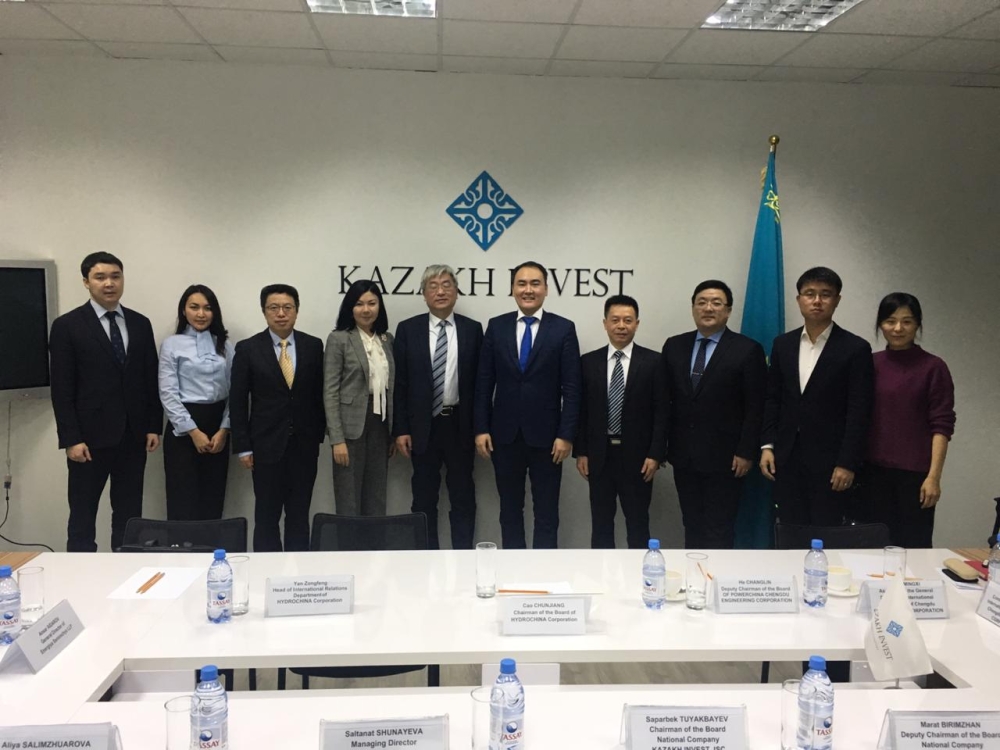 The project delivery opportunities were discussed during the meeting between Marat Bіrіmzhan, Deputy Chairman of the Board of KAZAKH INVEST JSC, and representatives of HYDROCHINA Corporation, POWERCHINA CHENGDU ENGINEERING CORPORATION, and ENERGY OF SEMIRECHYE LLP. The parties discussed cooperation to build the wind power plant in the Shelek Corridor of Almaty Region with 60 MW capacity with the prospect of expansion to 300 MW.
During the meeting, Marat Birimzhan noted the importance of this project for the development of the potential of green energy in Kazakhstan. KAZAKH INVEST JSC is ready to provide support in the project delivery, in particular, in concluding an investment contract, allotting a land plot, and helping with communicating visa issuance procedures.
It should be noted that this project complies with the principles of the One Belt One Road Initiative and the concept of the Nurly Zhol State Program. At the end of the meeting, the parties expressed their interest in furthering the cooperation in making the investment project come true.
For reference:
HYDROCHINA Corporation is the largest Chinese company that provides a full range of technical services in hydropower, water resources and renewable energy in China and beyond.