Kazakhstan to have an international accredited geochemical laboratory by the end of the year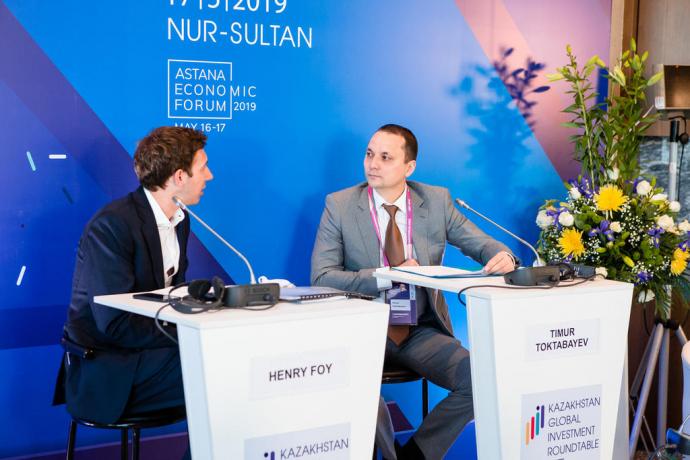 Vice Minister of the Industry and Infrastructure Development of the Republic of Kazakhstan, Timur Toktabayev, shared about the plans during the "Mining: A Year after Reform" session at KGIR‑2019.
To date, one of the key problems for potential investors has been the lack of Kazakhstan's internationally recognised database that would provide a quick access to the data on the qualitative and quantitative characteristics of geological reserves and deposits. As such, it was necessary to seek confirmation from international centres abroad, which required time and additional financial resources. The establishment of an international accredited geochemical laboratory in Kazakhstan will solve the problem by the end of the year.
Thus, it will be possible to undertake high quality geochemical studies and laboratory analyses of samples using advanced technologies and in accordance with the international standards that will be recognised by international financial institutions.
"What was the problem? If you want to make an estimation of reserves, you need to conduct laboratory studies of international level. Such studies have to be conducted by a reputable accredited laboratory with a global recognition. By the end of the year, Kazgeology and Tau-Ken Samruk National Mining Company will launch such a laboratory in Kazakhstan. As such, there will be no need to transfer samples somewhere else, all the tests and analyses can be done in Kazakhstan", - said Timur Toktabayev to potential investors.
Kazakhstan has been carrying out consistent reforms aimed at the introduction of international standards, new technologies, as well as creating favourable conditions for investors.
Thus, according to Vice-Minister, a contest for the development of a national database for subsoil use has been taking place as a part of the "Digital Kazakhstan" programme. "Information that is currently scattered will be integrated into one single database. As a result, a license will be issued very quickly with e-government system. There will be no need of collecting a bunch of documents, everything will be implemented with e-gov. Not only foreign companies, but also our local companies will feel the difference. For our Geology and Subsoil Use Committee, this is also an important point for the systematisation of all funds to show investors complete geological information", - said Timur Toktabayev.
He noted that in view of recent reforms, particularly a new Code "On Subsoil and Subsoil Use" based on the Australian practices, the subsoil use licenses are being issued and companies are undergoing the transition from the previous regime of subsoil use contracts to licensing.
"We confirm the guarantee of contracts and now have started the procedure of transition from the previous contractual regime to a licensing, whereby all the particulars of the new legislation will be taken into account in the new contract", - he told the participants of the session.
According to Vice-Minister, Sokolov-Sarybai Mining Production Association (SSGPO) JSC is completing the transition to a licensing regime.
"This signifies a landmark event for the government, which we are watching closely. This is a major contract, large investments, many work places.. The company's willingness to undergo such a transition is a good sign to us, as it confirms the interest of large businesses in this initiative. We have over 600 companies and potentially they will all have to make the transition," – said Timur Toktabayev. To date, big local players (Kazakhmys, ERG) and global multinational oil companies like Freeport McMoran (USA), Yildizlar (Turkey), IIIuka (Australia) have interest in obtaining licenses. "The changes stipulated in the new Code "On subsoil and subsoil use" resulted in the improvement of Kazakhstan's attractiveness in subsoil use. As such, Kazakhstan has risen by 49 positions and ranks 24th," - said Timur Toktabayev during the session.