Capsule of 550-bed Multidisciplinary Hospital laid in the North-Kazakhstan region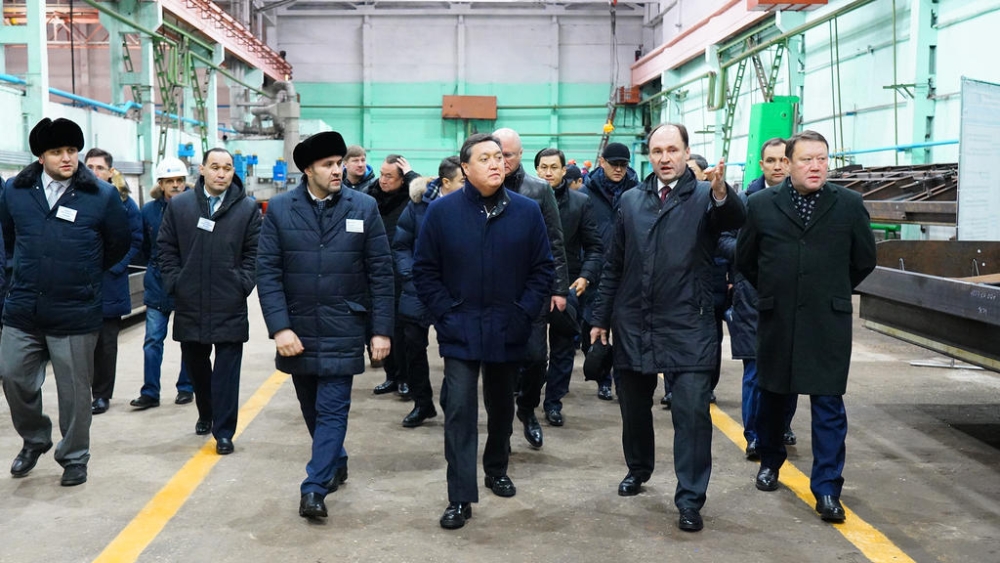 As part of a working visit to the North Kazakhstan region, the Prime Minister Askar Mamin laid the capsule of a new modern Multidisciplinary Hospital with 550 beds. The project is implemented with the support of KAZAKH INVEST.
The modern hospital complex is being built under the PPP program, with the participation of a foreign investor - the Turkish company YDA Holding. It is planned that construction will be completed in the 4th quarter of 2022. An estimated cost of the facility will be 50 billion tenge. The project will create about 350 jobs.
"The first negotiations with Turkish investors, we held at venue of the 2nd Annual Round Table on Global Investments. And a year later, the company started construction of the facility. This is a high assessment of the investment climate and the confidence of foreign businessmen towards our country. This hospital will become the second medical institution in the republic built according to JCI system – an International Standard of Quality and Safety in the medical sector. The new hospital will significantly improve the quality of services, the qualification of local specialists, and will also help in the development of medical tourism" - said Muratbek Zhabagin, the Director of KAZAKH INVEST regional office in the North-Kazakhstan region.
The medical facility, designed for 550 beds, will have a modern out-patient hospital, departments of surgery, radiation research, a laboratory, as well as a canteen and a laundry. In addition, on the territory of the medical complex there is a take-off area for ambulance aircraft. The complex will also include some conference rooms, hotels and housing for doctors.
"We have extensive experience in construction of such facilities. We are planning to build similar hospitals in Nur-Sultan and Turkestan. Additionally, we are currently constructing an International Airport in Turkestan. The total investment for all these projects could be about $ 1.1 billion. I believe that this is an indicator of trust between business and the state in Kazakhstan" - said Arslan Hüseyin, the Chairman of the Board of YDA Holding.
For reference:
YDA Holding specializes in sectors such as construction and contracting, airport management, mining and metals, agriculture, healthcare, insurance and electric power industry. Currently, YDA Holding continues to carry out Construction and Contracting Works in various countries of the world amounting to $ 6.4 billion. As part of the PPP, the Holding has implemented four projects in the field of construction of medical facilities for 4,700 beds. YDA Holding's annual revenue is about $ 1.5 billion.