American transnational company to develop a hybrid breeding center in Kazakhstan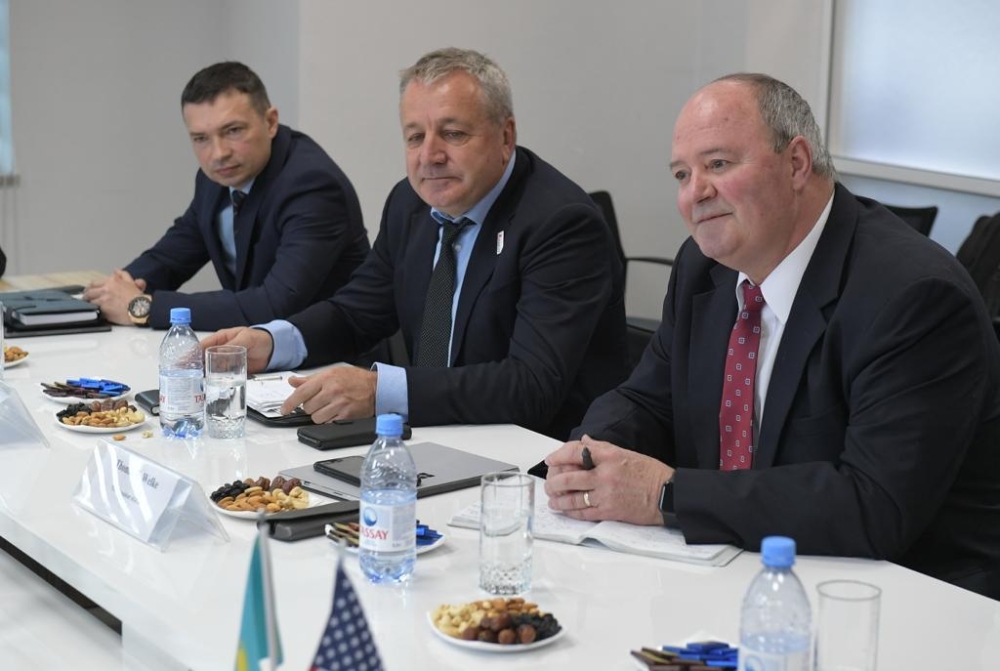 AGCO, an American transnational company, will build a modern hybrid breeding, feed mixing plantand feed yard in partnership with Kazakh company in Pavlodar region .
The hybrid breeding centerwith a total capacity of 1,250 sows will be designed for 20 thousand spots. The total investment will amount toabout USD 32 million. The main market for the breeding stock will be Kazakh farmers who presently purchase similar products from Denmark and Canada.
One of the criteria forthe project implementation is involvement of a local partner. During the meeting with participationof Bulat Bakauov, the Akim of Pavlodar region and Saparbek Tuyakbayev,the CEO of Kazakh Invest, AGCO was proposed to consider partnership with Rubikom – the country's largest pork producer.
"Previously, we worked with AGCO on other projects. I was particularly pleased that Kazakh Invest decided to connect us again. If we agree on cooperation, it will have the tremendous impact not only on our companies, but also for all breeders in Kazakhstan. First of all, the connections of American partners with China will give a positive effect. A big market will be open. The development of a hybrid breeding centre will enable streamlining the production of genetically high-quality sows, which Kazakh producers have been unsuccessfully striving for. This will, in turn, increase the competitiveness of Kazakh products, " - said Oleg Bezverkhov, Managing Partner of Rubikom.
Kazakh Invest also informed the investor about Government support. Thus, Kazakh Invest, acting as a single negotiator on behalf of the Government, provides a full range of services for investment projects, including post-investment support, - the company explained.
Notably, AGCO is a leading global manufacturer of agricultural equipment, including tractors, combines, mowers, sprayers, forage harvesting and tillage equipment, which is distributed through 3000 independent dealers and distributors in more than 140 countries around the world.