In Beijing, kazakhstani companies concluded a number of agreements on the development of the machine-building industry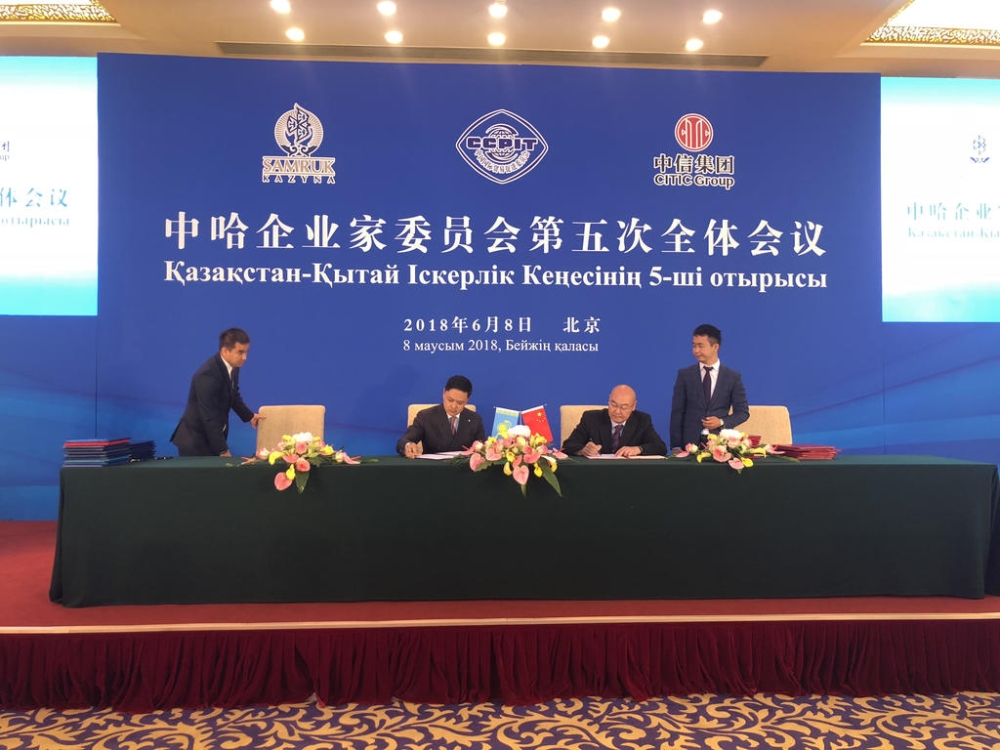 Today in Beijing, the number of agreements on the machine building development in Kazakhstan were signed during the meeting of the Kazakh-Chinese Business Council with the assistance of Kazakh Invest jointly with Chinese companies.
Road map for the development of the project "Development of the automotive industry in Kazakhstan" is concluded between the Allure Group of Companies JSC, China National Machinery Import and Export Co. Chinese company (CMC) and Baiterek holding company. This project is proposed to be implemented in the Kostanay oblast.
Within the framework of this project, it is planned to create a full-fledged automobile cluster (buses, trucks, electric vehicles) with the total investment of about USD 1.1 billion.
In addition, today, the memorandum of cooperation was signed to organize assembly production of tractors in Kazakhstan with Agromashholding KZ JSC and YTO.
"YTO is the largest manufacturer of Chinese tractor equipment. Next, we plan to sign a roadmap for the project implementation. Already this year we plan to start testing activities", - the Chairman of the board of directors of Agromashholding KZ JSC Kim Dean said.
Recall that today in Beijing, 40 economic documents were signed for the total of about USD 13 billion, 15 of them with the assistance of Kazakh Invest. According to these agreements, new high-tech production in the field of engineering, biotechnology, etc. is planned to be launched on the territory of Kazakhstan.