A meeting with the management of CERBA Canadian Business Association was held at the Kazakh Invest office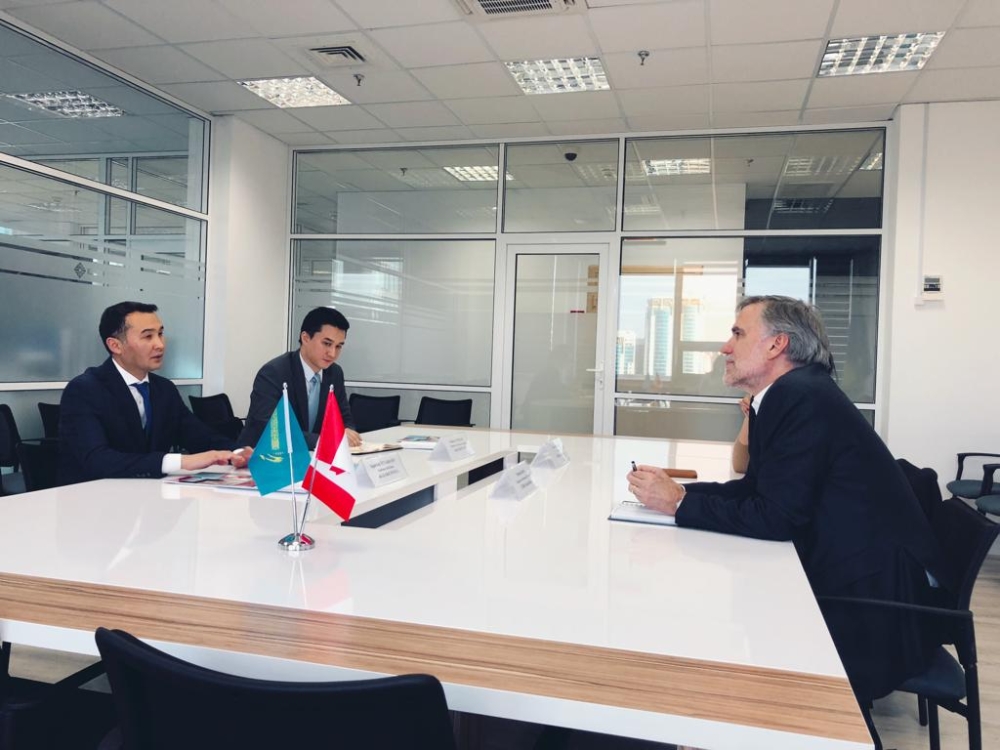 The meeting of Saparbek Tuyakbayev, Chairman of the Board of Kazakh Invest NC JSC with Norman Storm, a Chairman of the Board of Directors of CERBA, Canadian Business Association, a Managing Director of Condor Petroleum and Taskyn Koshman, a Regional Director of CERBA Kazakhstan, took place in Astana.
CERBA is a Canadian association that represents more than 140 corporations and individuals. CERBA supports the development of business by means of international conferences, seminars, B2B meetings and trade missions, through its network, which includes seven regional offices located in Almaty, Moscow, Montreal, Ottawa, Toronto, Calgary and Vancouver. The Association is a co-founder of the Russia-Canada Business Council (RCABC) and the Kazakhstan Canada Business Council (KCBC), organizations aimed at developing bilateral business cooperation and resolving specific issues through sectoral committees.
During the talks, the parties discussed issues of joining Kazakh Invest as a member of CERBA Canadian Business Association and cooperation plans for 2018-2019, performing of the road show on Kazakhstan's investment opportunities in the mining and metallurgy industry in Vancouver and Toronto, and also participation in the World Mining Congress in Toronto in March 2019.
On November 28, 2017, a Framework Agreement on cooperation between Kazakh Invest and CERBA Canadian Business Association was signed, the Agreement includes cooperation in attracting Canadian companies to implement projects in Kazakhstan, and also joint events performing. CERBA members are over 200 companies from Canada and countries of Europe and the CIS. Members of CERBA have priority to the association in helping to establish business relations and free participation in all activities of the organization.