In the office of «Kazakh Invest» there was a meeting held with the management of S.E.R.E.M.E., a French company, which is a leading enterprise in the development of means and methods of conducting vibrational, acoustical, and hammer testing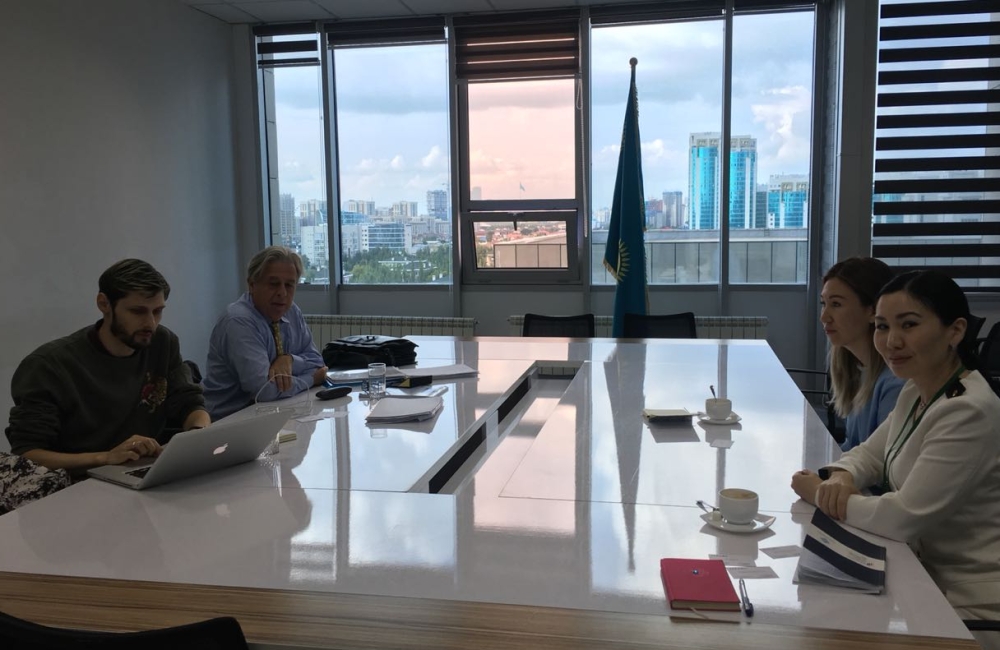 Since 1976 French company S.E.R.E.M.E. has been developing and manufacturing specialized processing equipment and gear for conducting vibrational, acoustical, and hammer testings including horizontal sliding tables and platforms for dynamic testing with several degrees of freedom, acoustical chambers, equipment for conducting crash tests, compressed air starters.
A President and General Director of the company Max Steinberg and a project development manager in Russia Philip Sologub met with a Board Chairman Deputy of «NC «Kazakh Invest» JSC Marat Birimzhan.
Issues of opening an official representative office of the Company in Kazakhstan were discussed at the meeting. In his turn, Marat Birimzhan told about tax preferences and the activity of Kazakh Invest in general.
Mr. Steinberg noted that decisions suggested by the company allow to substantially level up the quality of testings, homogeneity of their results, avoid criss-cross interference, and distortion of experimental data. S.E.R.E.M.E. company designs, if necessary, engineering infrastructure of the testing equipment as well as testing centers.