A New Shopping Center will appear in Nur-Sultan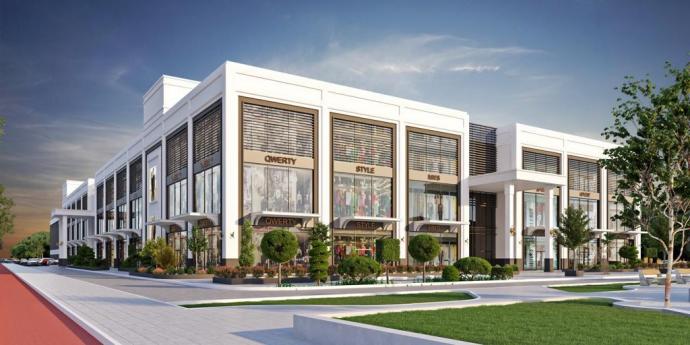 Turkish investors will build a new shopping center in Nur-Sultan. KAZAKH INVEST intends to support the Project, in this vein the Memorandum was signed between the National company and the representatives of the Kayatürk Group.
Within the framework of the document, the Turkish company expressed its intention to build a modern Shopping Center worth about $ 30 million. In turn, KAZAKH INVEST will provide support in interacting with government authorities, preparing the documentation required and obtaining preferences.
Construction and installation works is scheduled to begin in April 2021, and the first visitors will enter shopping center already in 2021. According to investors, the covered area of ​​the three-story facility will be about 40 thousand m2. Once the project is started up, they plan to create more than 200 jobs.
According to investors, the successful implementation of this project will give an impetus to investing in new facilities: "Given the level of profitability in the country and the number of large cities, we are planning additional investments in 4 shopping centers with a total area of ​​70,000 to 100,000 m2. In addition, among the group's activities, the research is ongoing to enter the sector to construct residential, hotel, commercial and non-residential buildings" - said Atilla Atmaca, General Director of Kayatürk Group, TUKA.
It should be noted that today, in the KAZAKH INVEST monitoring and information system, there are 16 projects with Turkish capital totaling $ 1.6 billion. Of these, 6 projects for $ 742 million with the creation of 150 jobs are in progress and 10 projects for $ 907 million with 2,782 jobs are under development. The projects to be implemented in such areas as infrastructure, mining and metallurgical sector and the chemical industry.
Today, across Kazakhstan in various fields there are more than 2,300 companies with participation of Turkish capital. Turkey ranks second in the number of operating foreign companies in Kazakhstan.
For reference:
Kayatürk Group is one of the largest groups with headquarters and management located in Turkey. The company operates retail in 7 countries at 81 retail outlets and 2 large shopping malls in the world. In total, the company employs about 7,000 employees.