Beef production and processing facility to be built in Kostanay region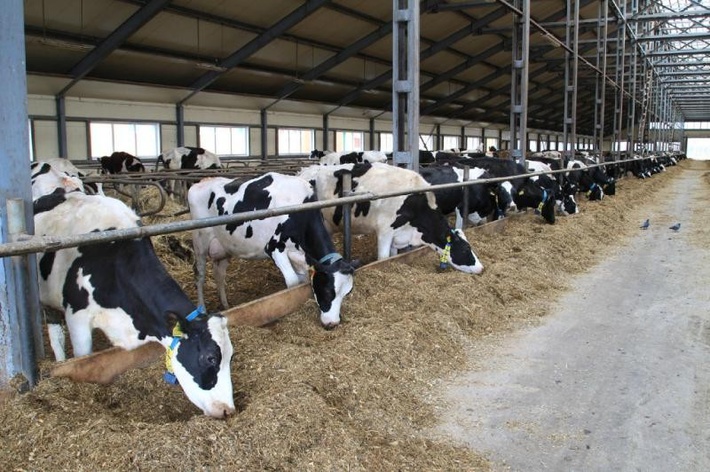 A plant for beef production and processing will be built in Kostanay region by 2020. Canadian company SureGoodFoods together with Latvian Bridge Holding will implement the project worth $30 million with support of Kazakh Invest.
The investors plan to establish a full beef processing cycle, including a feedlot, abattoir as well as meat packaging, freezing and storage facilities. Planned production capacity of the plant is 15-20 thousand tonnes of meat products annually (42 thousand head of cattle).
"Kazakhstan has a great potential for development of animal husbandry. For us, the country is very attractive in terms of meat processing. We plan to produce high-quality frozen beef and supply it to both domestic and export markets. In addition, we plan to obtain the Halal certification for our products. Support of Kazakh Invest is essential for us, as the company will be facilitating our work within the framework of Kazakhstan's legislation as well as helping us to obtain investment incentives and preferences," - said Karim Grana, Director of International Trade at SureGoodFoods.
The company notes that it plans to involve local farmers in the production work. In turn, this will increase employment and income levels of local population, competency of local farmers and entrepreneurs, expand markets and improve competitiveness of local products.
"In line with the instructions given by the Head of State, we have intensified our efforts to attract investors in agriculture. Processing of agricultural products is one of the priority sectors. Such projects creating positive socio-economic impact are very important, as they enable radically improving rural economies, shifting towards technology-based production, as well as increasing production output and export of domestic agricultural products. Together with the investors, we plan to conduct extensive research and analysis that will help to develop the project and the industry as a whole," - said Rustam Issatayev, the Deputy CEO of Kazakh Invest.
It is worth noting that in case of successful implementation of the project, investors will consider the possibility of expanding production and establishing plants for processing of mutton and pork.
Kazakh Invest, acting as a "single negotiator" on behalf of the Government of the country, provides a full range of services for implementation of investment projects, including business registration, obtaining various permits and approvals necessary for conducting investment activities in the Republic of Kazakhstan.