The Head of State meets Cyril Muller, World Bank's Vice President for Europe and Central Asia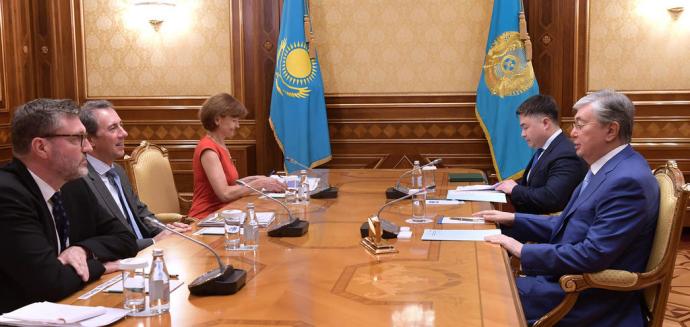 The sides have discussed prospects for World Bank activities in Kazakhstan for the coming years.
Cyril Muller informed Kassym-Jomart Tokayev on the results of cooperation in various sectors, in particular, on implementing joint projects in agriculture, new technologies and artificial intelligence.
In addition, they talked about interaction in the field of improving the efficiency of public administration and provision of public services to the population.
The World Bank recognizes Kazakhstan as a leader in Central Asia in attracting foreign direct investment and intends to further fully support our country in this direction, as well as promote the development of regional cooperation.