Central Asian countries are interested in a systematic work to attract investments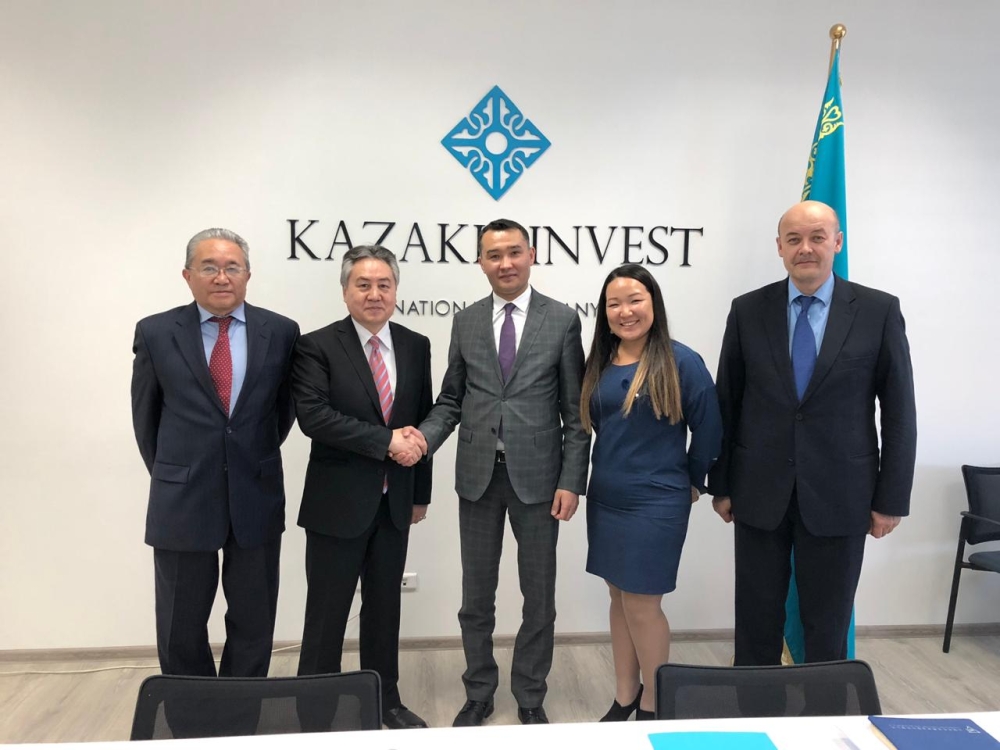 The issues of attracting investments in the interregional projects were discussed during the meeting with participation of Saparbek Tuyakbayev, the CEO of Kazakh Invest, and Zheenbek Kulubayev, the Ambassador Extraordinary and Plenipotentiary of the Kyrgyz Republic to the Republic of Kazakhstan.
The bilateral meeting was a continuation of work on improving the investment climate and strengthening regional security. Previously, on 28 January 2019, the Government had a meeting with Zheenbek Kulubayev to discuss bilateral cooperation in the areas of trade, economy, culture, tourism, human welfare as well as digitalisation and smart cities development. Particularly, among the discussed issues were the prospects of expanding the range of export products to Kyrgyzstan from industries, such as metallurgy, F&B, engineering, construction and chemistry. In addition, issues of interregional and cross-border interaction were considered.
Kyrgyz side expressed interest in a systematic approach used by Kazakh Invest in dealing with foreign investors, work of Astana International Financial Center and Astana Hub - International Hub for IT Startups.
"We are carefully studying the decree of Nursultan Nazarbayev, whereby he transferred the authority to attract investments and promote export to the Ministry of Foreign Affairs. Nowadays, it is very difficult to attract investment and clearly, there is a competition among countries of our region. We have opportunities for investors and, if there is such a possibility, we would like to send our representatives to you in order to learn Kazakhstan's best practices in this field," - noted Zheenbek Kulubayev.
In turn, Saparbek Tuyakbayev discussed in detail about the company's work in attracting foreign investments to Kazakhstan. Particularly, he highlighted "the single window" principle and an advanced CRM-system for monitoring and controlling investment projects implementation.