Bilateral Cooperation Issues discussed during the Visit of Kazakhstan's Delegation to India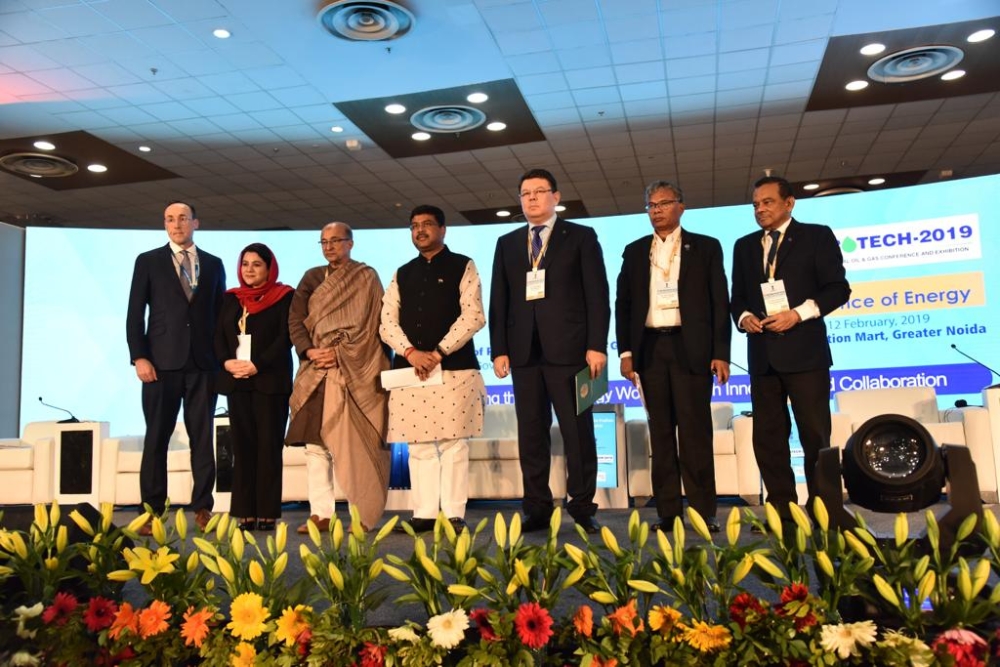 Indian companies will take part in construction of solar electric and coal stations in Kazakhstan. The corresponding memorandum was signed between Kazakh Invest and NTPC Limited, the largest energy conglomerate in India, during the official visit of Kazakhstan's delegation.
The delegation, headed by Kanat Bozumbayev, the Minister of Energy, participated in the largest international conference PETROTECH-2019, dedicated to renewable energy as well as development of technologies for O&G exploration and mining.
Kanat Bozumbayev spoke during the ministerial session "Collaborating for a sustainable and secure energy access for all", whereby he discussed in detail about Kazakhstan's energy potential, modernisation of the energy sector as well as invited international investors to cooperate with Kazakhstan in this field.
In addition, he had a meeting with Dharmendra Pradhan, the Minister of Petroleum & Natural Gas of India. During the meeting, the parties discussed potential areas of cooperation in the O&G sector as well as prospects for cooperation between Kazakh and Indian companies in the area of exploration and development of O&G fields.
Discussions with N. Sivasailam, Special Secretary of the Indian Department of Commerce, covered the topics of trade, economic and investment cooperation, advantages of integrating transportation networks, as well as the economic benefits of using the transit capabilities of the two countries. Indian side particularly emphasised the relevance of Kazakhstan's proposal to create a Consortium that would connect the Kazakhstan-Turkmenistan-Iran railway route to the port of Chabahar for goods transportation from Central Asia to India.
Along with this, E. Kosherbayev, the Deputy Minister of Foreign Affairs of Kazakhstan, and B. Sarsenbayev, the Ambassador of Kazakhstan to India, met with P. Saran, the Deputy National Security Advisor of India.
The parties agreed to hold the 3rd meeting of the Security Council of Kazakhstan and India at a high level in March this year.