Chairman of the Board of Kazakh Invest Saparbek Tuyakbayev met with the leaders of major Turkish companies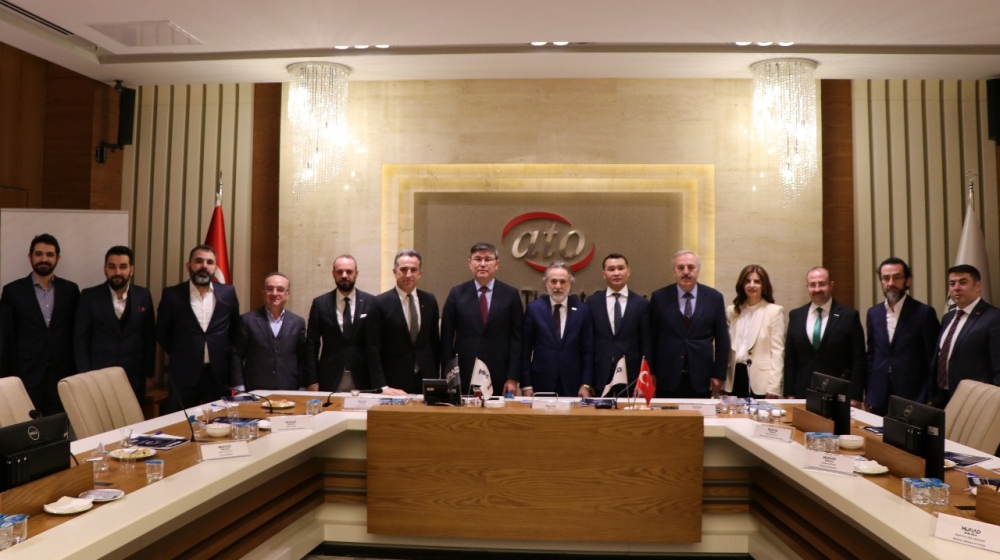 Chairman of the Board of Kazakh Invest Saparbek Tuyakbayev paid a working visit to the Republic of Turkey on February 23-24, where he met with the leaders of six major Turkish companies – "KOÇ Holding", "YILDIZLAR SSS Holding", "YILDIRIM Holding", "KİBAR Holding", "SABANCI Holding", "DAL Holding Investment".
Kazakh Invest side offered to Turkish businessmen 47 large investment projects in the priority sectors of the economy of the RK.
These holdings are large transnational companies with a total annual turnover of about $ 150 billion. Turkish businessmen expressed interest in implementing investment projects on the territory of Kazakhstan, noting the country's strategic location for expanding its production facilities and sales markets to the countries of the EEU and PRC.
For example, "YILDIRIM Holding"' starts realizing projects on exploration of solid minerals together with Kazgeologia JSC for $ 10 million, as well as for the production of soda ash in Zhambyl oblast, the amount of investments will be 220 million US dollars.
"Yildizlar SSS Holding" by agreement already in the first half of the year begins the implementation of three projects: the construction of a gas piston power plant with a capacity of 138 megawatts in conjunction with the SEC "Baikonur" for $ 50 million, the production of ceramic plates with a capacity of 10 million square meters for $ 128 million in Kyzylorda oblast, as well as a project for the exploration of solid minerals in East Kazakhstan oblast with an investment of $ 10 million.
"KIBAR Holding" decided to participate in the project for the production of sandwich panels in Mangistau oblast.
"Dal holding" decided to participate in the project for the extraction and processing of barite ores and concentrates in Zhambyl oblast.
Also, an investment forum with members of the Turkish Independent Association of Industrialists and Entrepreneurs (MUSIAD) was held in Ankara with the support of the Embassy of the Republic of Kazakhstan in Turkey these days. This organization has an extensive business network in Turkey and abroad, the total number of members is more than 11 thousand.
At the forum Kazakh Invest presented Kazakhstan's investment opportunities, measures of state support in the form of preferences for foreign investors.
The head of MUSIAD Ilkhan Erdal stressed that Turkish business is interested in building close economic ties with Kazakhstan. An agreement was reached that in March of this year representatives of 15 largest food companies in Turkey will be sent to Kazakhstan to study the market and meet with business partners.