Kazakh Invest at the "Green Energy & Waste Recycling Forum - 2019"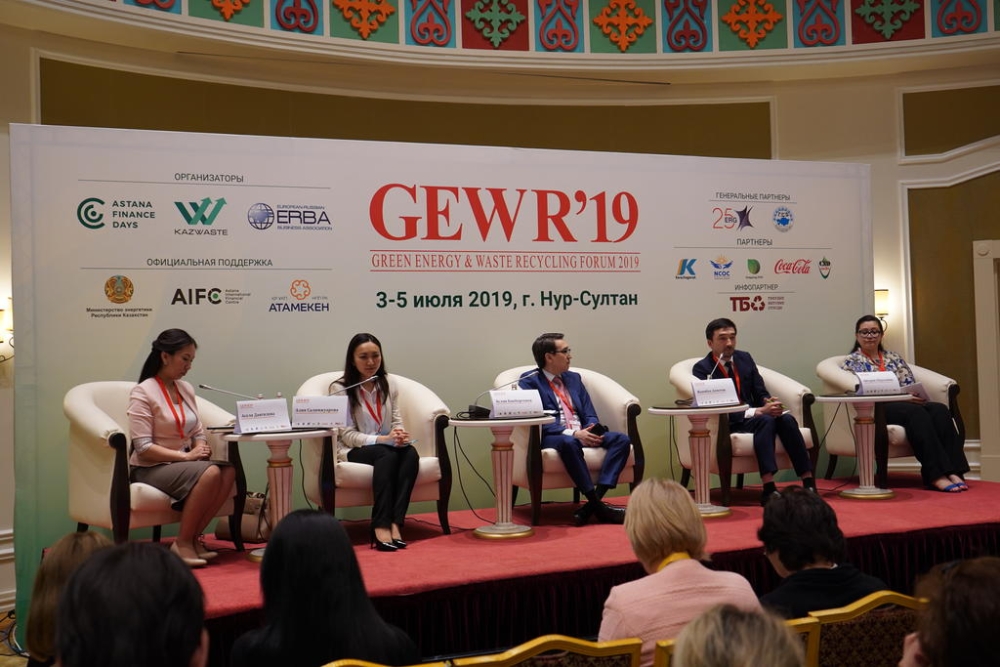 The representative of Kazakh Invest Aliya Salimzhuarova presented the company's principle activities and elaborated on the measures of state support for foreign investors during the IV Eurasian Business Forum "Green Energy & Waste Recycling Forum - 2019".
"To date, Kazakh Invest has systematized the processes of interaction with foreign investors, introduced new approaches and identified 4 principle areas of work," - said the speaker.
Firstly, the company developed new "proactive" approach for attracting investments. "One of the main conditions for attracting new investors, especially TNCs, is the availability of investment proposals prepared in accordance with the international standards. Last year, Kazakh Invest, together with Deloitte and PwC, selected and prepared such proposals for about 70 projects requiring investments", - explained Aliya Salimzhuarova. The next step is to identify "targeted" companies. Kazakh Invest developed a list of 440 foreign companies, including 177 TNCs in more than 20 countries.
"The second area of ​​work includes project implementation support", - the speaker continued. She said that there are, currently, 185 investment projects worth around $ 40 billion in the pipeline of Kazakh Invest. The company uses an advanced CRM system for effective monitoring of all these projects.
Promotion of Kazakhstan's investment climate and image in the global arena is the third area of work. "For instance, in 2018, Kazakh Invest launched a new format of the unified national interactive investment internet resource - invest.gov.kz", - said Aliya Salimzhuarova.
The fourth area is the provision of service support to investors. "Our company provides visa and migration support to investors, as well as consultations on measures of state support for investment activities and state services", - said the representative of Kazakh Invest.