Prime Minister Askar Mamin discusses prospects for expanding cooperation with President of EBRD Suma Chakrabarti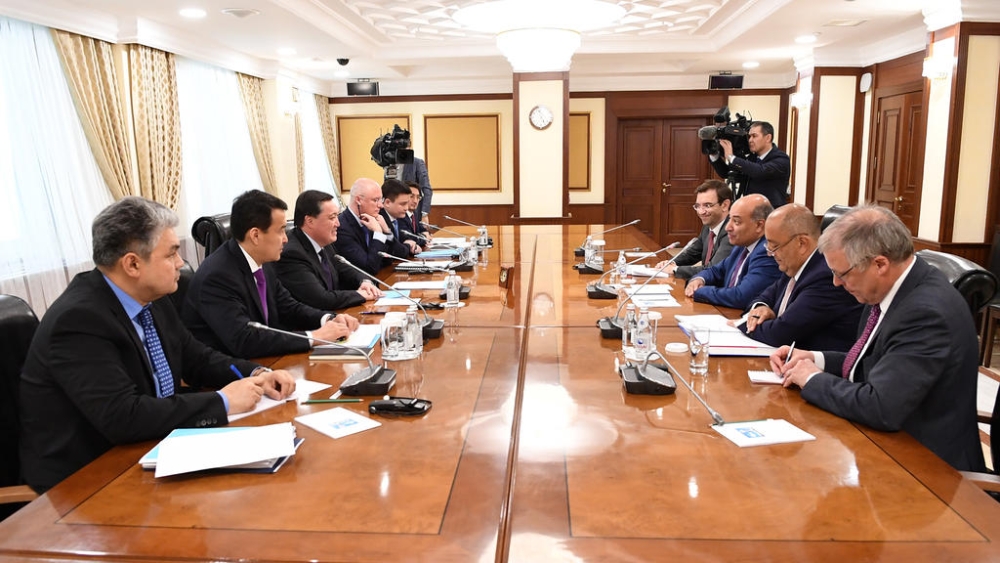 Prime Minister Askar Mamin held talks with the President of the European Bank for Reconstruction and Development Suma Chakrabarti.
The meeting addressed issues of further deepening mutually beneficial cooperation between Kazakhstan and the EBRD in the implementation of joint projects in the field of sustainable economic growth. The parties discussed the strategic directions of the EBRD's activities in Kazakhstan, including the energy sector, municipal infrastructure, transport, small and medium-sized business, the green economy, renewable energy, and the petrochemical industry.
In the implementation of joint projects, the importance of using public-private partnership mechanism, including in the development of health, engineering infrastructure, was emphasized.
Suma Chakrabarti informed that Kazakhstan is among the top five countries of operations of the EBRD, and expressed interest in further developing the interaction, emphasizing the prospects for Kazakhstan to join TOP-3. Over 18 months, the bank invested over $1 billion in 43 projects in the economy of Kazakhstan. Since 1993, the EBRD has invested over $8 billion in 240 projects in Kazakhstan. Among the promising areas of cooperation, the banking sector was noted.
In turn, Askar Mamin confirmed the intention of the Government of Kazakhstan to continue fruitful cooperation. By the end of this year, the joint measures taken will increase the volume of EBRD investments in Kazakhstan to $750 million.
Source: government.kz