The CEO of Kazakh Invest reviewed implementation of investment projects in agriculture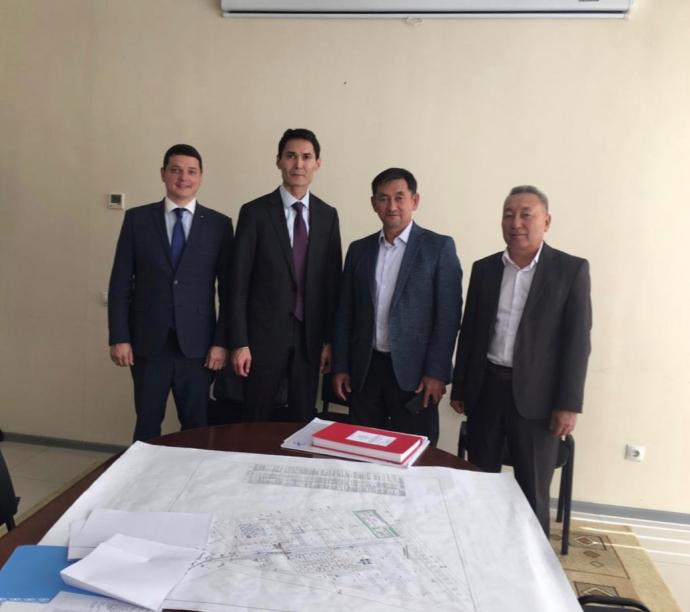 During the working trip of the Prime Minister of the Republic of Kazakhstan Askar Mamin to Akmola region, the CEO of Kazakh Invest Baurzhan Sartbayev held a number of meetings with representatives of local businesses in agriculture.
Thus, during the meeting with the CEO of Sunshine Agro Zinulla Kaziyev, Baurzhan Sartbayev reviewed the project involving construction of an oil extraction plant with a capacity of 1,000 tonnes per day.
"The Head of State pays great attention to the development of agriculture. The President gave specific instructions to attract large investors in this industry. The project with the prospects of cluster development in agriculture is very important for us, as it results in technology transfer, increased competence of local population and quality of local products," - said Baurzhan Sartbaev, the CEO of Kazakh Invest.
In turn, the Head of Sunshine Agro Zinulla Kaziyev noted the importance of attracting investors introducing new technologies in production processes: "Cooperation with a foreign investor will open up new opportunities for our products to enter foreign markets. In our case, cooperation with foreign investors gives us an opportunity to work with new equipment and use latest technologies."
During the meeting with the Executive Director of Kazakhstan Agro-Innovation Corporation Chingiz Abishev, Baurzhan Sartbayev reviewed the activities of Kazakhstan-Belarus industrial and technological park in Akmola region.
"To date, we have signed an agreement on mutual cooperation with American company Amity Technology. In addition, we entered into a license agreement on assembly of Amity sowing complexes in Kazakhstan. I believe that production of this modern equipment in our country will significantly improve production in agriculture and competence of local entrepreneurs," - said Chingiz Abishev.
In turn, Baurzhan Sartbayev emphasized the importance to support such important projects: "I believe that there is a need to expand localization of production. In this regard, Kazakh Invest is ready to provide comprehensive support, including in cooperation with financial institutions in order to finance this important project."