Government of Kazakhstan and TNC Valmont Industries sign document on implementation of investment project in agro-industrial complex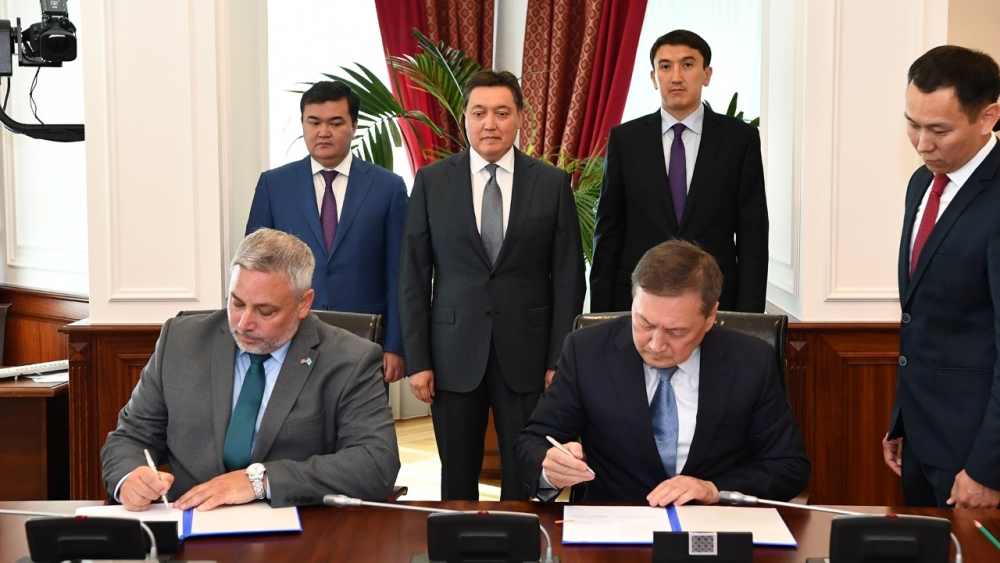 Prime Minister Askar Mamin took part in the signing of documents between the Government of Kazakhstan and American companies on cooperation in the field of agriculture.
Minister of Agriculture of Kazakhstan Saparkhan Omarov and President and CEO of Valmont Industries Steve Kaniewski signed the Memorandum of Understanding on the Joint Implementation of Projects in the Field of Irrigation of Land.
The project aims to create a network of farms for transferring advanced technologies in the field of irrigation, rational use of water resources, feed production, education and training of farmers and the training of qualified personnel. Demonstration sites, where modern irrigation installations will be presented, are planned to be created in Akmola and Turkistan regions.
In turn, the purpose of the agreement signed between Valmont Industries, Global Beef (USA) and Kusto Group (Kazakhstan) is to create a joint venture to build a plant in Kazakhstan for the production of modern irrigation plants with a capacity of at least 1,000 systems per year, with an investment of $50 million.
Source: primeminister.kz