Nursultan Nazarbayev met with ALSTOM CEO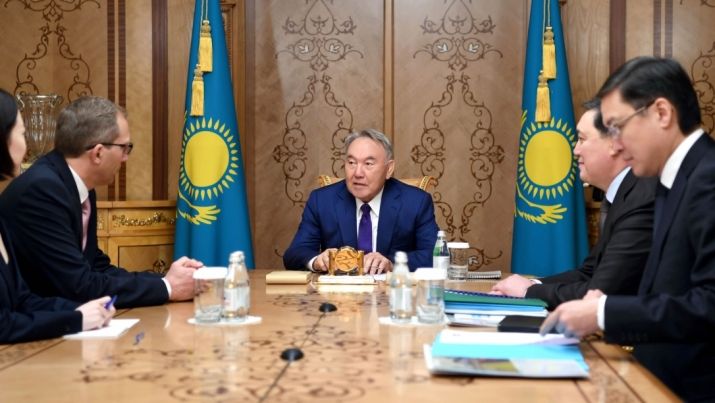 Nursultan Nazarbayev met with the ALSTOM company CEO, Henri Poupart-Lafarge.
During the meeting, the parties discussed the current state and prospects of the investment cooperation.
"7 years ago we started a successful cooperation. Your enterprises operate in Kazakhstan not only in the railway industry, but also in the engineering industry. The products manufactured by your company are in demand in the countries of the region," said the First President of Kazakhstan.
He emphasized the importance of infrastructural development in the context of strengthening the country's transit and transport potential.
"Infrastructure development is becoming an important direction in the region, including in connection with the Chinese initiative One Belt, One Road. We have built a lot of rail transport routes," Nazarbayev said.
In turn, Henri Poupart-Lafarge thanked the First President of Kazakhstan for the opportunity to meet, praising his input in the investment cooperation development.
The company, he said, plans to expand production, the plant's staff from 500 to 700 employees and also to make 100 electric locomotives per year.
Source:
kazpravda.kz