The Ministry of Foreign Affairs, the Akimat of Nur-Sultan and KAZAKH INVEST discussed promising investment projects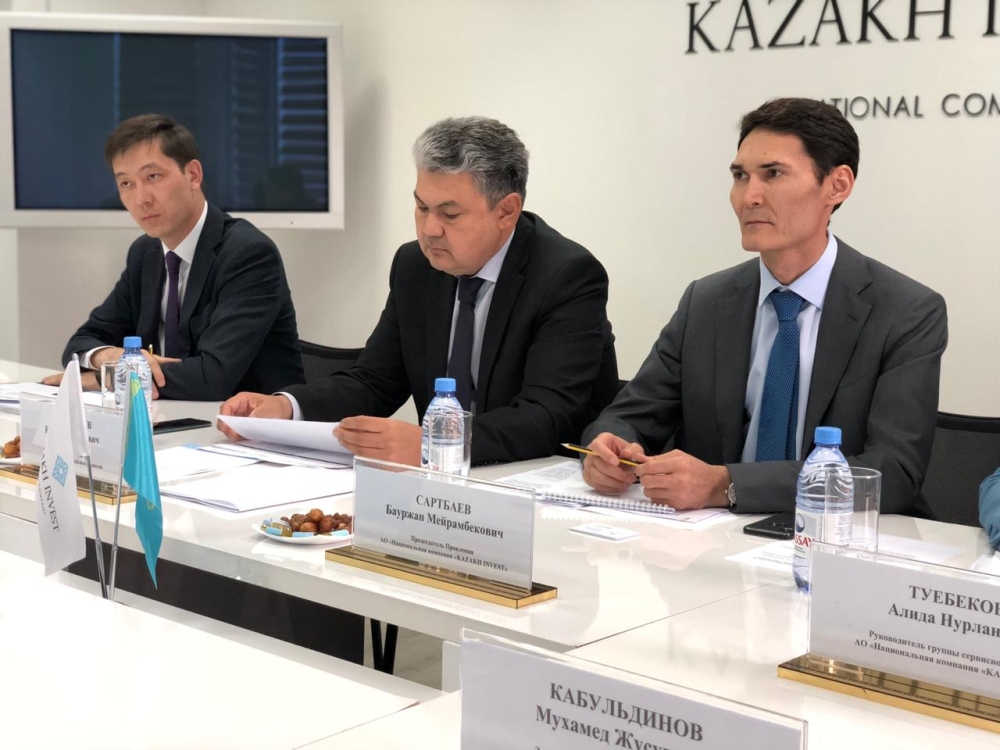 15 August 2019, Nur-Sultan – The Deputy Minister of Foreign Affairs Yermek Kosherbayev, the CEO of Kazakh Invest Baurzhan Sartbayev and the Deputy Akim (Governor) of Nur-Sultan held a working meeting, whereby the issues of Kazakhstan-China projects in the field of industrialisation and investment as well as their statuses were discussed.
Particular attention was paid to the issues of investors support, the progress of the implementation of a "one-stop shop" for investors and the approaches for attracting investments in Nur-Sultan.
As the Deputy Foreign Minister has noted, it is not enough just to bring an investor to Kazakhstan, it is also important to support businesses from development to implementation as well as during the post-investment period.
Kazakh Invest and Astana Invest City Development Center for Investments are directly involved in attracting investments and supporting investors on all issues based on the "single window" principle.
M. Bekturova noted that one of the main tools for attracting investments were the Special Economic Zones "Astana - New City" and "Astana - Technopolis". They function similarly to "free economic zones" used globally for investment promotion.
Today, Kazakh Invest monitors 9 investment projects worth $ 4.3 billion in Nur-Sultan. Of these, 3 projects are under construction, 2 projects are being implemented and 4 projects are under development.
It is worth noting that such meetings are conducted regularly and serve as a platform for discussions on current investment issues.