Kazakh Invest signed memorandums in agriculture at the agricultural forum in France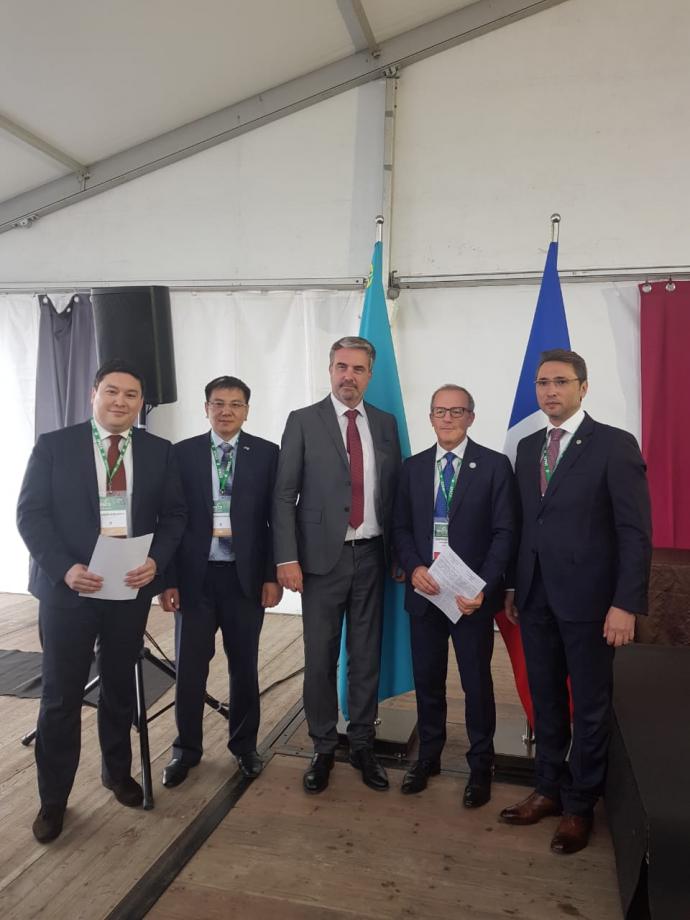 Investment opportunities in Kazakhstan's agriculture and measures of state support for investors were presented during a major agricultural forum in Rennes (France). The event gathered over a hundred participants, including representatives of the government, agriculture associations, institutes and business community of France.

During the forum, a delegation comprising the Vice Minister of Agriculture Rustem Kurmanov, the Ambassador of Kazakhstan to France Zhan Galiyev, representatives of Kazakh Invest, research centers and businesses held a series of meetings with the heads of large agricultural companies in France.

During the meetings, business representatives learnt about Kazakhstan's niche investment projects in the scientific field as well as processing of agriculture products: meat, milk, potatoes, sugar beets, oilseeds, fruits and vegetables.

"France is one of the leaders in Europe for crops production and processing. Representatives of French businesses show great interest in projects for livestock and crop production. To date, more than 30 new niche agricultural projects have been selected and packaged. Together with local businesses, we plan to "package" 20 more projects by the end of the year. In general, based on our estimates, additional unrealized potential in these area is about $10 billion," - said Saule Sabyr, a Project Manager at Kazakh Invest.

Following the meetings, Kazakh Invest and French companies MERIAL, LosteGroup signed memorandums for production of livestock vaccines and introduction of technology know-how in beef products processing.