Malaysian businessmen get acquainted with the investment opportunities of Kazakhstan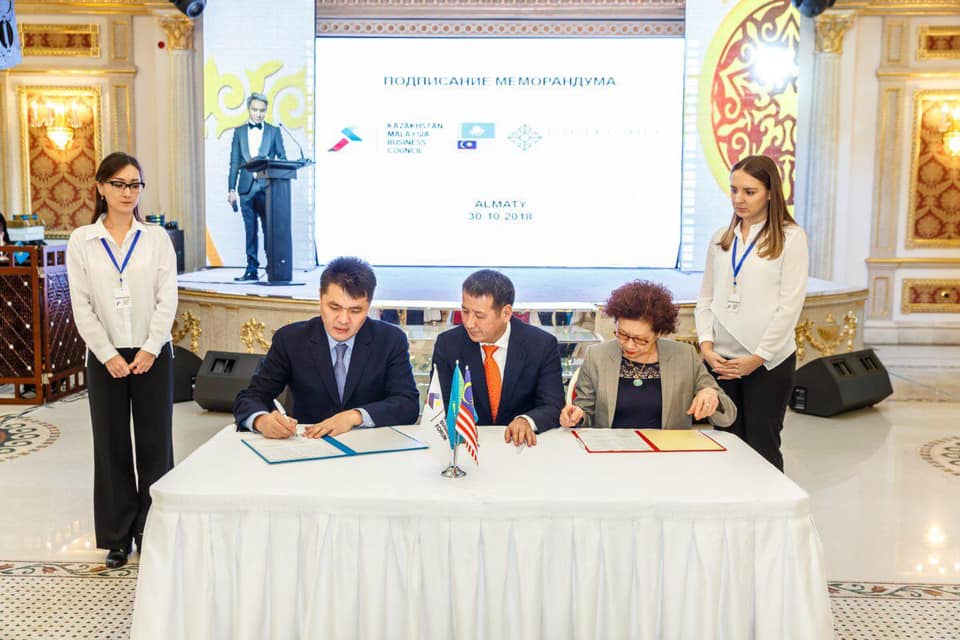 A Kazakh-Malaysian business forum was held in Almaty, on the basis of which 6 memorandums of cooperation were signed. The event was attended by the Deputy Chairman of the Board of JSC "NK "Kazakh Invest" Birzhan Kaneshev.
This event is a landmark for strengthening economic relations between Kazakhstan and Malaysia. This is the first Kazakh-Malaysian business forum, which featured the inauguration of the Business Council of the two countries.
Representatives of more than 150 Kazakh and Malaysian companies and government agencies attended the event. The Business Council is intended to become a platform for the development of mutually beneficial partnership between business representatives of the two countries.
"Malaysia is the leading trading partner for Kazakhstan. Malaysia has got its own interests on the Kazakhstani markets, in particular, in terms of renewable energy sources and industry. We work in the provision of medical, consulting, medical, and other services," stressed at the opening of the forum Mohamad Bakri bin Said Abdul Rahman, Malaysian Ambassador to Kazakhstan.
"Kazakh Invest" was actively involved in the organization of the forum. The Deputy Chairman of the Board of JSC "NC"Kazakh Invest" Birzhan Kaneshev and the co-chairman of the Kazakhstan-Malaysian Business Council Datuk Loo Took Gee signed a memorandum of understanding to enhance the cooperation.
During the forum, the leadership of "Kazakh Invest" also discussed the prospects of cooperation with such major Malaysian companies as "ITRAMAS", "Tasstech International", "Pharmaniaga", "Halfmoon Bay", etc.
In addition, "Kazakh Invest" made a presentation on the investment opportunities of Kazakhstan for Malaysian businessmen