Singapore investors to build international schools in Kazakhstan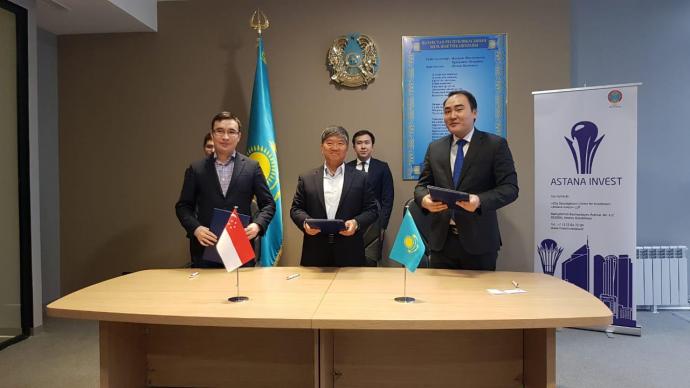 Singapore-based KinderWorld International Group will invest in educational institutions based on the Singapore continuing education system in Astana, Almaty and Shymkent. According to the project, a network of international educational centres will be created in the country.
The company plans to build and put into operation a kindergarten for up to 2,000 children, a school for 2,000 pupils and a college for 2,000 students. The investor intends to attract up to 30 percent of local teachers.
The project includes the three-stage implementation of a pilot project in the capital. At the initial stage, it is planned to build a kindergarten and primary school. At the second stage, a secondary school will be constructed. Then the college and the university will be built. The transition to each subsequent stage is carried out when the planned number of students reaches 60 percent. The university will be opened when the required number of students at the level of kindergarten, high school and college is achieved.
The Astana city administration will allocate a land plot of 5 hectares for the project.
The foreign investors recently met with Astana Akim (Mayor) Bakhyt Sultanov and Deputy Akim of Shymkent Danat Zhumin. They toured areas for future facilities of educational institutions.
Deputy Chairman of the Board of Kazakh Invest Marat Birimzhan said the project is important for the development of the education system. The national company will provide support in terms of concluding the investment contract, land acquisition and visa procedures.
The agreement on the establishment of an educational centre from pre-school to secondary school education was inked at the Kazakhstan-Singapore Investment Forum on 21 November.
Reference:
Established in 1986, KinderWorld International Group implements an educational network based on the continuous education programme. The courses are aimed at the development of the Science, Technology, Engineering and Mathematics (STEM) system. The company currently operates twenty educational centres in Southeast Asia. Schools are accredited by international organisations. Last year, the company was awarded as one of the best companies as part of the ASEAN Business and Investment Summit.