KGIR: The competition arises among investors for Kazakhstan's assets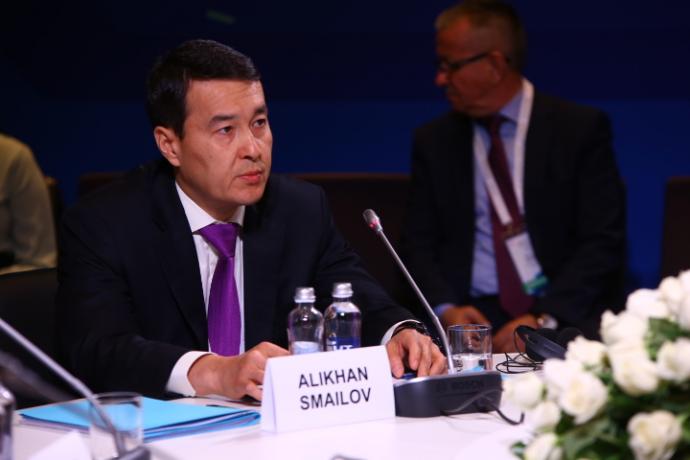 Private sector shows its growing interest in privatization in Kazakhstan and the competition arises. If earlier only three or less investors participated in tenders, today this number increased to three or four. Mr. Alikhan Smailov, the Minister of Finance, spoke about this during the roundtable "Kazakhstan's Privatisation Drive: Building a Capital Market through the IPO of State-Owned Champions".
In 2019, 120 Kazakhstani enterprises will go private.
"Private sector shows its growing interest in privatization in Kazakhstan, the competition has increased on tenders, the average number of participants is four or five companies, previously this number was not higher than three", the Minister said.
He noted that 22 companies of SWF Samruk-Kazyna are planned to be sold in 2020, six of them will go to IPO. Kazakhtelecom and Air Astana are now on the waiting list for IPO.
"In 2020, it is planned to withdraw shares of KazMunayGas, the remaining companies are already at the next stage as they are ready, preparatory work for them is underway now. Samruk-Kazyna currently studies the world experience and holds meetings with representatives of investment banks. Based on the results of this work, the expectations of potential investors will be determined and optimal moment for the placement of shares in the stock markets will be selected," Smailov explained.
In general, Kazakhstan is interested in the fact that about 20% of the shares in national companies still go to IPO, in order to bring the best standards of corporate governance in these companies, the Minister said.
"On the other hand, it is additional source for funding investment projects of these national companies. By the end of this year, we plan to bring to IPO some blocks of shares of Kazakhtelecom and Air Astana. Next year it will be done for KazMunayGas, then for KTZ, Samruk-Energy, Kazpost, Tau-Ken Samruk", he explained.
Smailov noted that Kazakhstan is ready for cooperation in general and invited investors to participate in the privatization process.
"We have all the information posted on the website. In addition, you can contact the Finance Committee in case of any issues and it will provide you with all the necessary information," he concluded.