Kazakh Invest supports investment project for construction of potato factory in Almaty region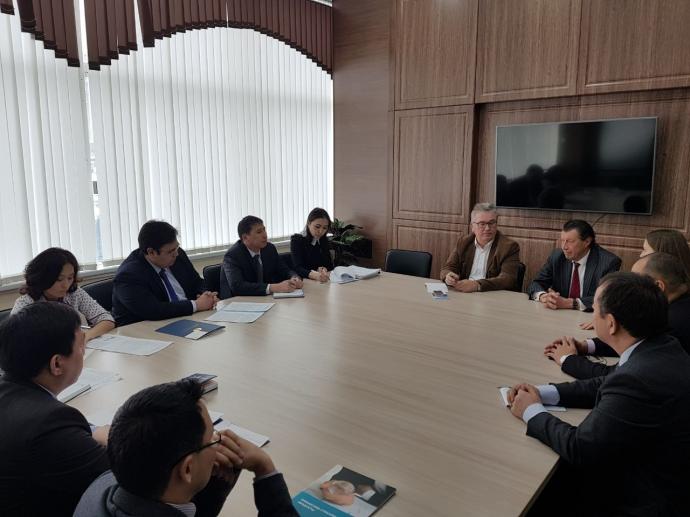 In Astana Kazakh Invest NC organized a number of meetings between managers of the Dutch company Farm Frites, Simon Quist and Jos den Boer, and the Deputy Prime Minister, Minister of Agriculture, Umirzak Shukeyev, Vice Minister for Investments and Development, Arystan Kabykenov, representatives of Agrarian Credit Corporation regarding the opening of a potato processing factory in Almaty region.
In accordance with the instruction of the Head of State to attract ten multinational companies in the processing sector, Kazakh Invest supports investment project of Farm Frites on "Construction of a Factory for Processing Potatoes."
During the past year, Farm Frites conducted a potato variety testing and identified a region for the project – the Almaty region. Currently, Kazakh Invest provides assistance in obtaining land and other consulting services.
Therefore, it is planned to build a center for cultivating 11 elite potato varieties, with a capacity of 70 thousand tons per year. The construction of the plant is scheduled for April 2019. The total cost of the project is $165 million.
These issues were discussed during the meeting with the chairperson of Kazakh Invest NC, Saparbek Tuyakbaev and Eurasia Gold LLP, which acts as an investment partner of Kazakhstan.
Farm Frites was founded in 1971 in the Netherlands as a family enterprise for the production of frozen and chilled potato products. The transnational company has sales offices in 40 countries and 6 factories with 1500 employees. The potato processing capacity is 1.3 million tons per year. Six factories and four dozen sales offices allow export of products to 80 countries. The tradename is one of the three largest European producers in Europe.