Kazakh Invest held a number of meetings with major investors on AIM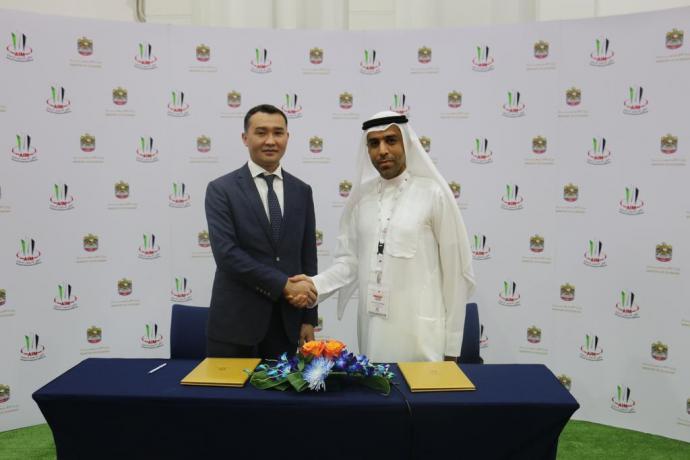 Within the framework of the VIII Annual Investment Meeting (AIM) Annual Investment Forum in Dubai, the national company Kazakh Invest will hold a series of meetings with the largest Arab and international companies.
In particular, the management of Kazakh Invest held and agreed with the following global players, such as General Electric, Al Ahli Holding Group, Al Nowais Investments, KAAF Investments, Loukil Group, Phoenix Global DMCC, a group of companies Royal International Group, Kanoo Group, Petromal and others.
At the same time, negotiations were successfully held with the UAE Ministry of Economy, the UAE Council of International Investors (whose members are such large companies as MUBADALA, DP World, Emaar, Etisalat, Borouge and others), Abu Dhabi Economic Development Department, Fujairah Free Zone FEA"and the Sharjah Investment and Development Agency Shurooq.
In addition, at the plenary session of AIM, the Chairman of the Board of Kazakh Invest, Saparbek Tuyakbaev, presented the investment opportunities of the Republic of Kazakhstan, including measures and instruments of state support for industrial and innovative activities in attracting investments in the economy of the Republic of Kazakhstan.
To develop bilateral relations in the field of attracting investments, an Agreement of Cooperation was signed on the AIM fields between Kazakh Invest and Annual Investment Meeting.
As a result of the meetings, transnational companies showed a potential interest in a number of investment projects in priority sectors of the economy of the Republic of Kazakhstan.
As a result of the visit, Kazakh Invest plans to coordinate bilateral relations between the business communities of the UAE and the Republic of Kazakhstan on attracting investments, supporting and implementing investment projects.
For reference: Annual Investment Meeting (AIM) is a major annual investment conference, the most famous in the world as an interactive platform of the international investment community. The program of the investment conference includes a number of plenary sessions with topics in the areas of digitalization, industry 4.0, public-private partnerships and global strategies for attracting investment.