«Kazakh Invest» held a series of meetings with the British and Irish  state agencies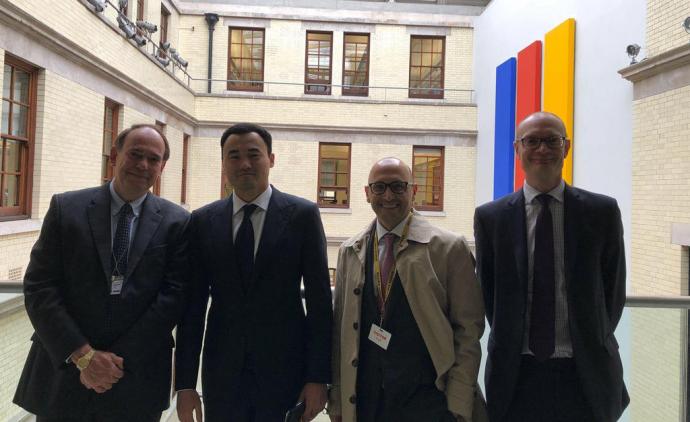 Deputy Chairman of the Board of «Kazakh Invest», Rustam Issatayev discussed investment cooperation with representatives of state agencies of Great Britain and the Republic of Ireland.
In London, Rustam Issatayev met with the representative of the Department for International Trade Andrew Keir. This organization is the government department of the UK responsible for concluding and expanding trade agreements between the United Kingdom and non-EU countries. The parties discussed the possibilities of joint implementation of investment projects in the territory of Kazakhstan.
Besides, a meeting was held with the leadership of UK Export Finance, which provides state support to exporters and investors by providing insurance and guarantees for banks. The issues of attracting funding through the UKEF were discussed at the meeting.
Also, there were consultations and exchange of experience on attracting investments with «IDA Ireland» Irish state agency in Dublin. Formed in 1949, IDA has 28 offices on all continents of the world, engaged in attracting foreign investment in Ireland.
It is worth noting that these meetings were organized in preparation for Kazakhstan Global Investment Forum, which will be held on October 2, 2018 in London. The forum will bring together more than 150 leaders of the largest companies of the region.