KAZAKH INVEST offers over 20 "niche" projects in agriculture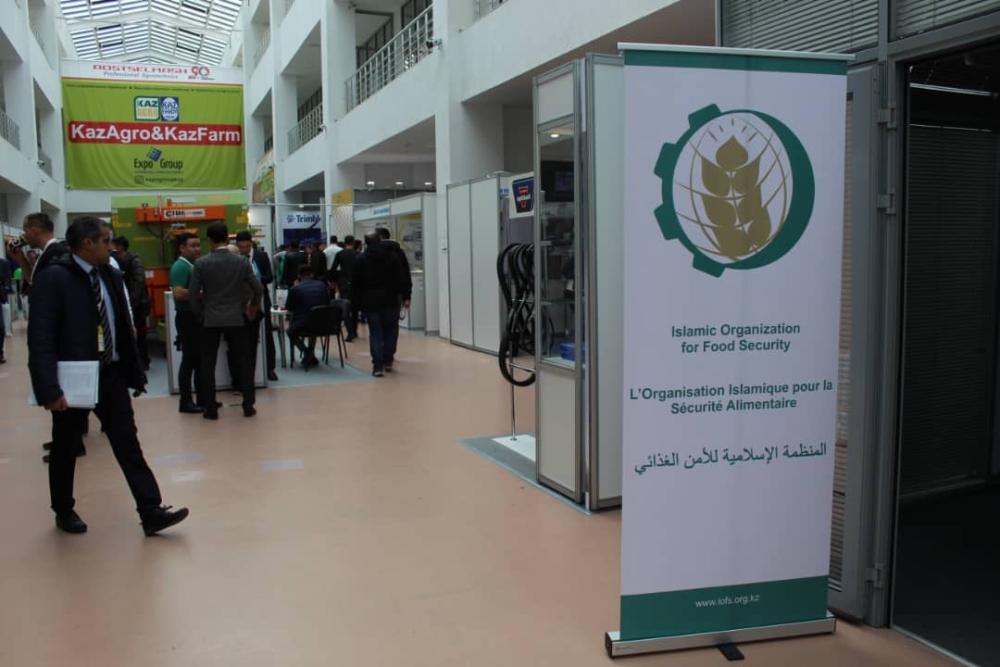 KAZAKH INVEST presented the key investment niches of Kazakhstan's agriculture at the KazAgro-2019 International Exhibition of Agriculture and Food Industry.
The exhibition participants have seen not only areas of domestic agriculture, where foreign capital is already present, but also available opportunities for investing in such business sectors as production and processing of meat, milk, fruits and vegetables; oilseed and grain processing; beet sugar manufacturing; feed production, etc.
It is noted that the audience's attention was focused not only on available resources and state support measures, but also on open export markets.
Dr.Hameed Opeloyeru, Deputy Director General of the Islamic Organization for Food Security (IOFS) noted the importance of cooperation with KAZAKH INVEST.
"Given the investment opportunities of Kazakhstan's agro-industrial complex, Kazakhstan can serve as a platform for production of agricultural products in conjunction with investors from the countries participating in IOFS. At the same time, manufactured products will be delivered to countries in need through the Food Reserve Fund of our Organization" - said Hameed Opeloyeru.
Speaking at the session "Islamic Organization for Food Security: Export and Investment", Ulbosyn Sarybayeva, KAZAKH INVEST's Managing Director and the Director of the Department for Interaction with Regions presented the main niches in the agricultural sector of Kazakhstan for foreign investment.
"Today KAZAKH INVEST offers over 20 project packages on the agricultural sector. Almost all "niche" projects have a potential Kazakhstan partner. When selecting projects, we apply two basic principles. The first is an active local partner, the second is the economic attractiveness of the project. The investors are facilitated in which industries and regions to invest in Kazakhstan having the List of Investment Projects. KAZAKH INVEST is ready to provide assistance, starting from an idea to the commissioning" - said Ulbolsyn Sarybaeva.
For reference:
"KazAgro" is an Exhibition of Agriculture and the Food Industry. A professional platform for the presentation of World Industry Innovations, Technologies and Services, expanding the Customer Database and New Business Contacts, promote an Intensive Dialogue between Producers and Consumers of agribusiness and enhance the competitiveness of Kazakhstani producers by introducing modern technologies in the production and promotion of domestic goods and services on local and foreign markets.
Sections of the KazAgro-2019 exhibition:

Agricultural machinery, equipment and spare parts.
Mechanical equipment for small agricultural companies, farms, summer cottages.
Irrigation and drainage.
Harvesting and storage of crops.
Equipment for the food and processing industry.
Flour milling equipment.
Packaging equipment and materials.
Agricultural construction, warehouses.
Gardening, greenhouse farming, environmental aspects of technologies in crop production, irrigation and a modern system of seed production.
Biotechnology, quality control of agricultural raw materials and products.
Agroecology.
Environmentally friendly plant protection products, fertilizers and technologies. Feed production.
Indoor soil technology.
Food, halal products.
Seeds, seedlings, fruits and vegetables.
Genetics and selection in crop production.
Tobacco and tobacco products.
Agricultural science, education, publications.