UKEF and Kazakh Invest sign agreement to greatly increase financing of large-scale projects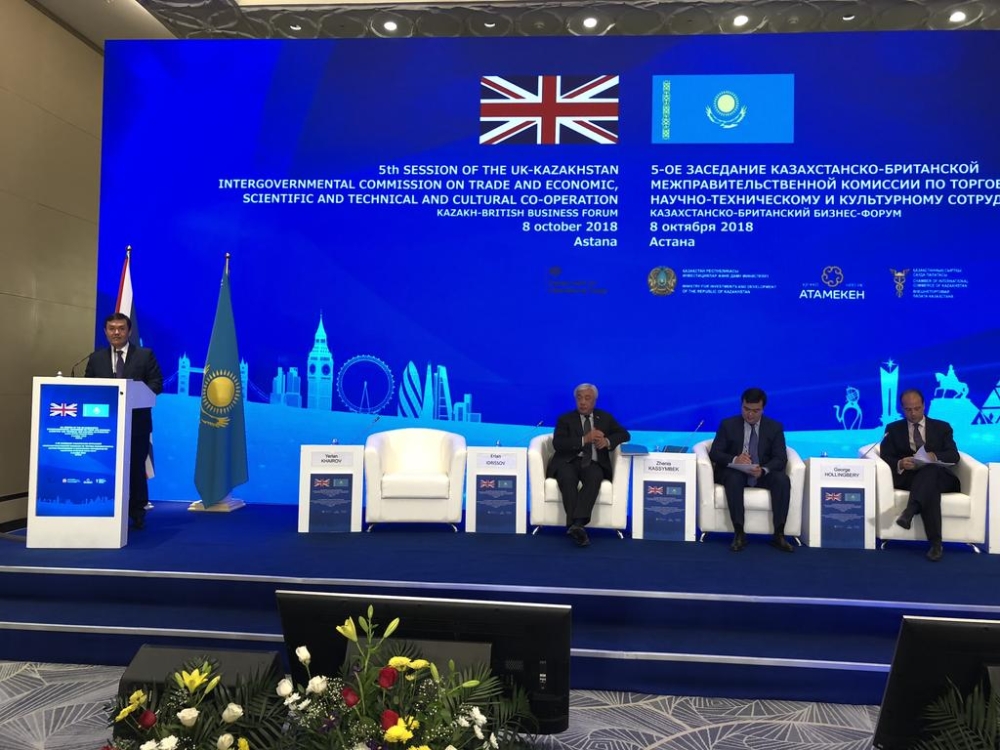 Kazakh Invest and UK Export Finance have signed an agreement which will increase financing for large-scale projects in Kazakhstan.
The agreement was signed by Saparbek Tuyakbayev, CEO of Kazakh Invest and George Hollingbery, the UK Minister of State for Trade.
The agreement is aimed at attracting funding for Kazakh projects in the energy, transport infrastructure, mining and water treatment sectors and will generate up to £2.5 billion of inward investment.
The loans can provide up to 85% of the total project costs with borrowing periods ranging from two to ten years. Companies who qualify for such loans will also benefit from favourable interest rates.
Both sides expressed their hope that the agreement would help to increase bilateral trade between countries, support local jobs and benefit the UK and Kazakh economies.
During the meeting, Mr. Tuyakbayev stressed that Kazakh Invest would support UKEF in the implementation of future investment projects and that teams from both organisations would work together to create favourable conditions for inward investment in Kazakhstan.
Kazakh Invest, the national organisation for attracting high-quality FDI, provides end-to-end support to potential investors seeking to invest in Kazakhstan.
It offers tailor made programmes of support to businesses across a range of priority sectors including agricultural processing, transport infrastructure, export manufacturing. petrochemicals, mining and retail.
Kazakhstan sits at the heart of Eurasia and has direct access to an established market of 500 million people through a series of bilateral and multilateral trade agreements.
--- Note to Editors---
The UK is one of Kazakhstan's top 10 trading partners as measured by turnover, as well being among the six largest investors, accounting for almost 5% of foreign investments. In 2017, bilateral trade between Kazakhstan and the United Kingdom increased by 1.5% and amounted to $ 1.28 billion. More than 800 British-linked businesses operate in Kazakhstan.