KAZAKH INVEST arranged a Study Tour in Georgia for Kazakhstan government authorities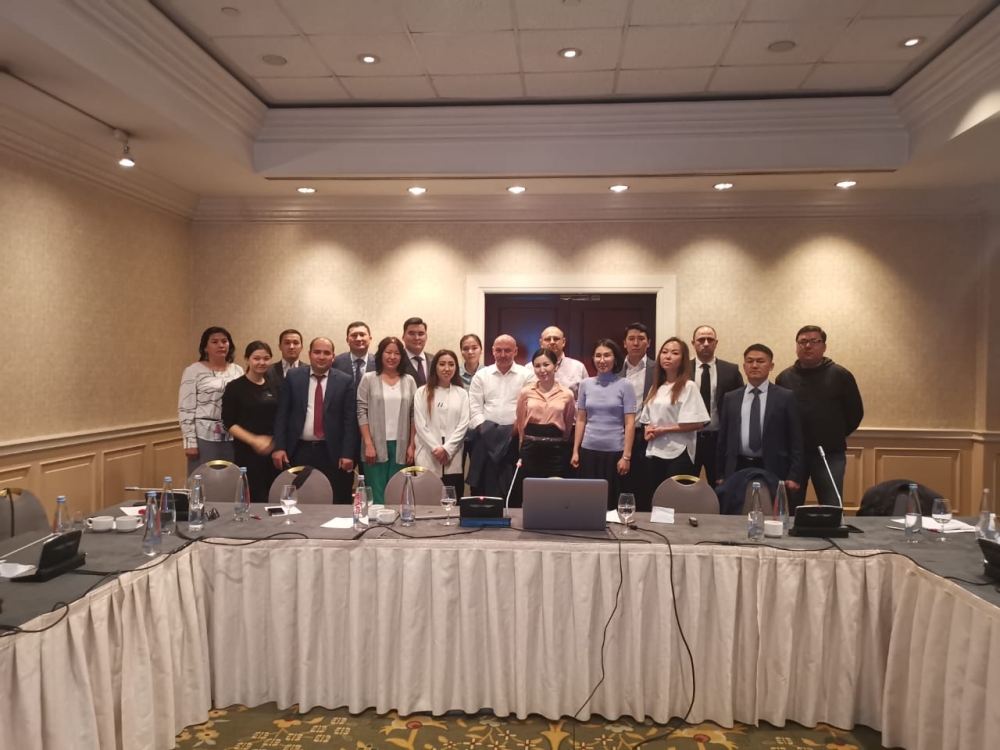 A study tour for government authorities' representatives fr om the quasi-public sector of Kazakhstan was held in Georgia.
The Kazakhstani delegation included representatives of the Ministries of Labor and Social Protection of Population, Internal Affairs, Agriculture, the Committee on Investments of the Ministry of Foreign Affairs, the Committee of State Revenues of the Ministry of Finance, non-commercial JSC Government for Citizens and QazIndustry JSC.
The main purpose of the tour is to acquaint the Kazakh side with the system of providing public services on "One Stop" principle in such areas as: migration policy, tax and customs administration.
During the working trip, the tour participants visited the Central Customs Front Office, the House of Justice, wh ere the process of simplified authorized issuance of documents proving the citizens' identity was presented to the Kazakh delegation.
In addition, they took part in the presentation "Main thrusts of the reform in Georgian customs system", the speakers of the presentation were one of the authors of the reform, ex-chairman of the Revenue Service Jaba Ebanoidze, former advisers to the Prime Minister of Georgia Vakhtang Lezhava and Tamara Kovziridze.
Moreover, Kazakhstani delegates took part in a topical workshop on Tax, Judicial and Land reforms.
It should be noted that in Georgia it is not necessary to hire customs brokers, since there is no need to apply for assistance in customs documentation to any third parties.
This process is so simplified and improved that any person can apply and receive a customs declaration online or at the Customs Clearance Center, while the system efficiently calculates all kind of risks including phytosanitary and veterinary control.
Following the results of the Study Tour, representatives of the Kazakh delegation expressed gratitude to the event organizers as well as their particular interest in the operation of electronic systems used by the Georgian government agencies.