Investment opportunities of Kazakhstan presented in Italy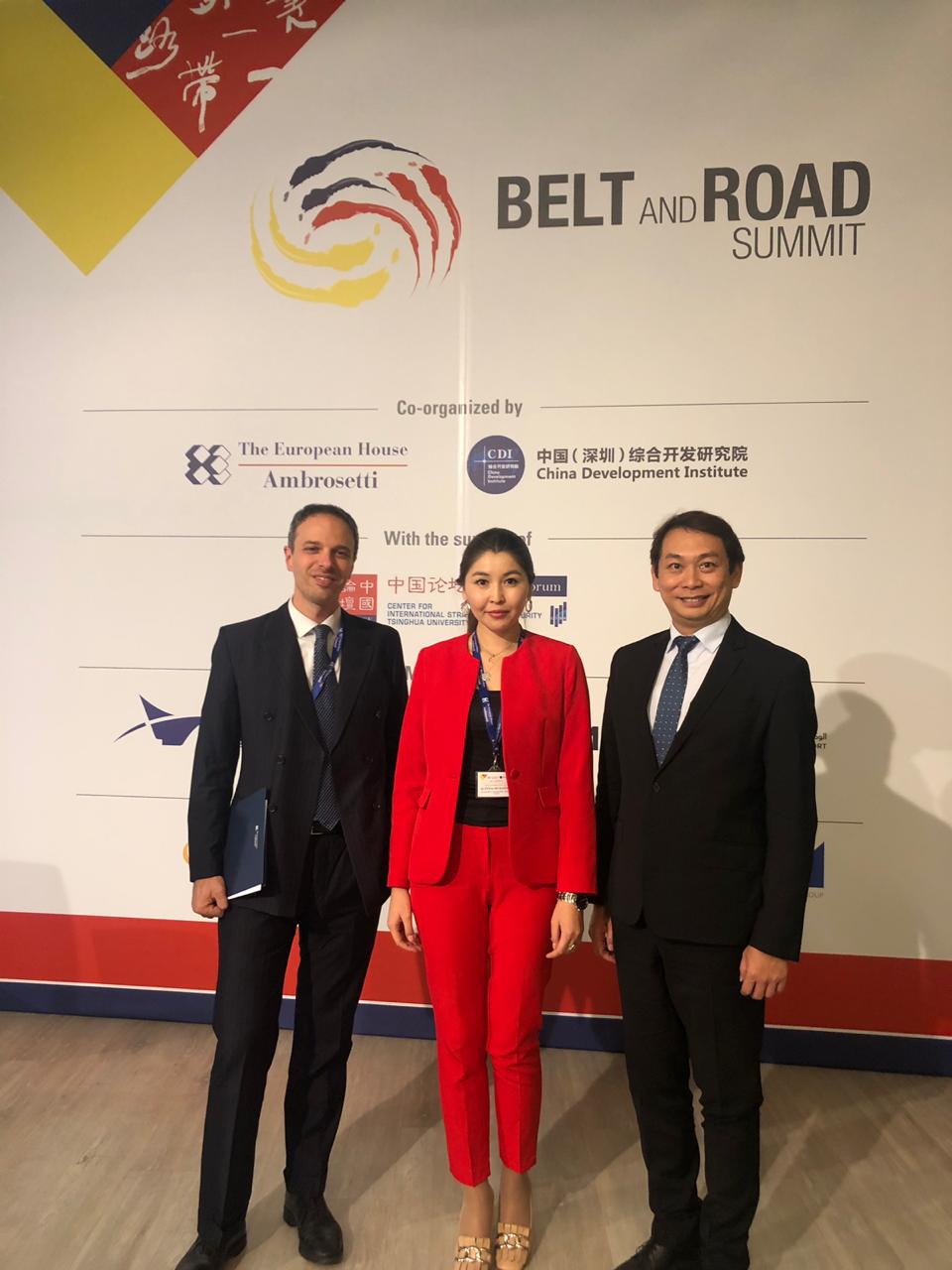 The III Congress of the Summit "Belt and Road: Prospects for a Successful Business" in Trieste (Italy) joined over 100 participants from 20 countries across the world as well political figures from the countries participating in "One Belt, One Road" program.
The forum studied Italian experience in developing transport and infrastructure, cities, as well the International Seaport of Trieste.
The event was attended by representatives of political and business interests of Italy, Central and South-Eastern Asia, industrial unions, investment attractive agencies and international financial institutions.
At present, Italy is the major trade partner of Kazakhstan among the countries of the European Union and one of the leading investors in Kazakhstan's economy.
During the forum, KAZAKH INVEST's officer represented government support measures, niche transport and logistics projects as well as ongoing projects launched by Kazakh Invest.
As noted by the President of Spea Engineering, Paolo Costa, owing to its geographical position Kazakhstan may become a communication platform between the East and West and the international hub for the construction of infrastructural facilities in the region.
Additionally, negotiations held with residents of the International Port of Trieste and the President of the European House - Ambrosetti, an international consulting group founded in 1965 in Italy.
Over the independence period, the scope of Italian investments in Kazakhstan's economy amounted to over $ 8.7 billion. However, the trade turnover between Kazakhstan and Italy for 8 months of 2019 reached to $ 6.7 billion.
The interest of Italian business in Kazakhstan and existing working conditions is confirmed by the presence of about 270 companies with Italian capital in our republic.
As the forum participants noted, the agreements reached and the decisions taken gave impetus to enhance multilateral economic cooperation, and also stated new opportunities and prospects for partnership between the business community of the Silk Road countries and global integration processes.
For reference:
The international consulting group European House - Ambrosetti was founded in 1965 in Italy. The President is Marco Grazioli and the Chief Executive Officer is Valerio De Molli. The forums organized by Ambrosetti gathers the Heads of States, Ministers, Nobel Prize laureates, the Representatives of Big Business, World-renowned Experts to discuss current challenges of the global economy.