KAZAKH INVEST and THR International Tourism Consultants Signed a Cooperation Agreement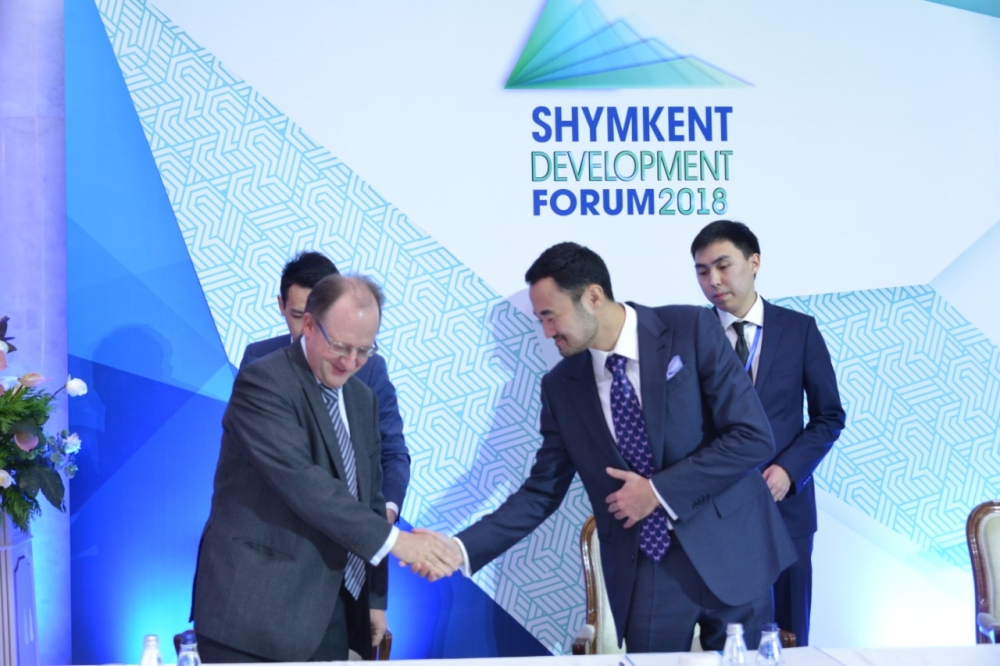 The Agreement on further cooperation in sphere of tourism between the JSC "NC "KAZAKH INVEST" and the Spanish consulting company THR International Tourism Consultants was signed within the international investment forum "Shymkent Development Forum-2018" on December 8. The Deputy Chairman of the Board of JSC "NC "KAZAKH INVEST" Rustam Isatayev, also presented to the foreign and Kazakh entrepreneurs domestic investment opportunities and prospects for investment projects implementation in Kazakhstan during the forum.
THR International Tourism Consultants develops international tourism projects in more than 70 European, North African, South American, Caribbean and North American countries. At the moment, the number of successfully implemented cases of the company has exceeded 1,100 projects.
Rustam Isatayev noted in his speech that the JSC "NC "KAZAKH INVEST" provides comprehensive support to foreign investors throughout the implementation of investment projects in the provision of land plots, investment subsidies, customs duties and other measures of state support to investors. This is quite tangible support from the state for businessmen.
The forum has become a platform for discussing issues of the city attractiveness in terms of running a business, as well as state support for entrepreneurial activities conducted at the local and central levels. The main purpose of the Forum was to familiarize participants with the development strategy of Shymkent, to stimulate small and medium-sized businesses, to develop tourism and to attract investment in the economy of the third metropolis of the country.