KAZAKH INVEST and the General Prosecutor's Office of the RK reached an Agreement on Cooperation in terms of Investors' Appeals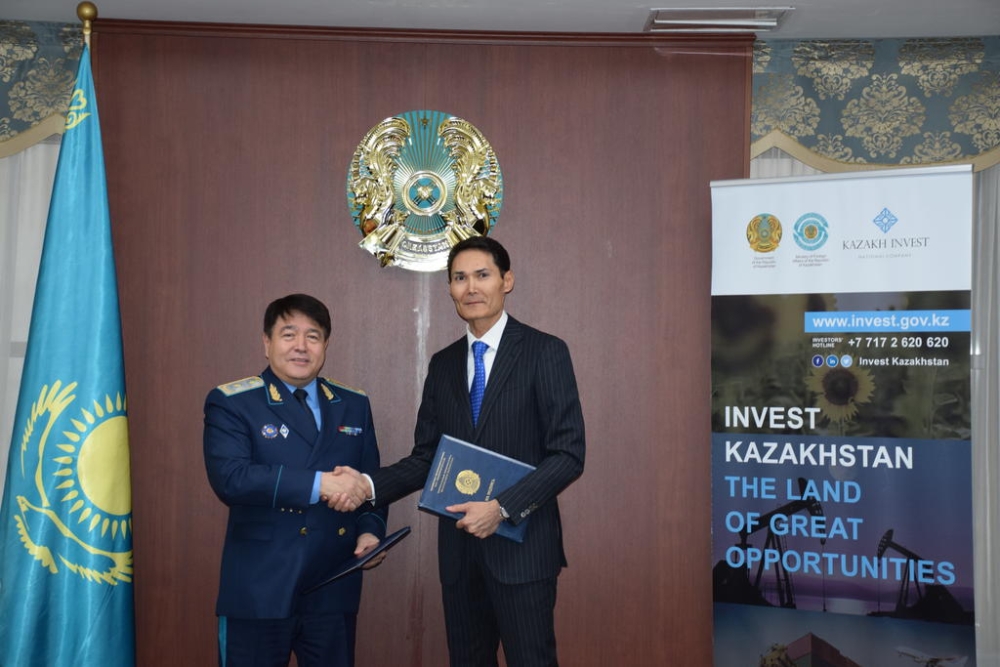 The General Prosecutor's Office and KAZAKH INVEST concluded a Memorandum of Understanding on mutual cooperation.
The document regulates the joint actions between the prosecution authorities and regional representatives of KAZAKH INVEST to protect the investor rights.
According to the parties, the Memorandum will also allow to respond promptly to investors' permanent appeals. The proper determination and prompt solution of systemic issues will ensure an assistance and support for investors and increase the attractiveness of the Republic for foreign investment and, as a result, improve its position in international ratings which will also positively affect the country's image.
"According to the World Bank's Doing Business 2020, Kazakhstan improved its position by another 3 points and took 25th place. We intend to continue to make every effort and resources to increase the investment attractiveness of our country. The signed Memorandum will also be of great help, whereby we will actively resolve issues submitted to an Investment Ombudsman and discuss all effective measures on resolving systemic issues of central and regional levels" - said Baurzhan Sartbayev, Chairman of the Board of KAZAKH INVEST.
It should be noted that starting this year, the Specialists of KAZAKH INVEST Service Support and Post-Investment Monitoring Department rendered an assistance in resolving over 30 problematic issues from investors, including customs and tax issues, issues related to obtaining the required permits, financing, etc. At the same time, more than 170 appeals on visa and migration issues were resolved. However, over this period, the company's Call Center received and processed over 1.7 thousand requests and appeals from entrepreneurs. All activities in this direction will be continued.
For reference:
The Prosecutor General's Office of the RoK is one of the main state bodies within the Republic of Kazakhstan and regulated to the Head of the State. It exercises supreme supervision over the exact and uniform application of laws, decrees of the President of the Republic of Kazakhstan and other regulatory legal acts all over the Country, over the legality of operational-search activities, inquiries and investigations, administrative and enforcement proceedings.
Web-site: http://prokuror.gov.kz/rus