The head of the Ministry of energy told how largest Kazakhstan deposits will develop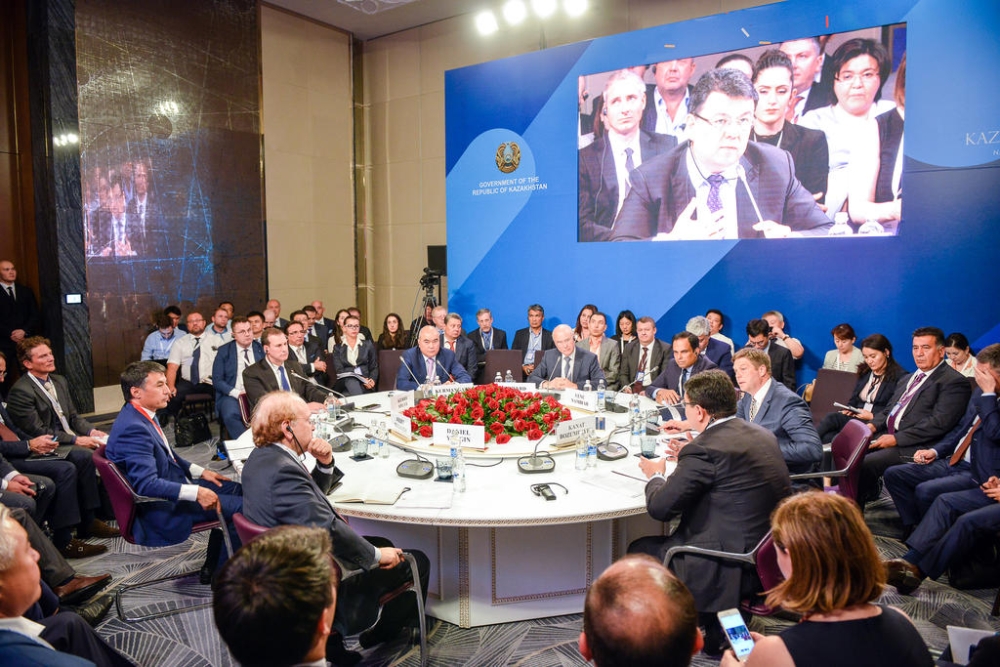 Kazakhstan intends to increase oil production from the current 87 million tons per year to more than 100 million tons in 2025. This was announced today by Energy Minister Kanat Bozumbayev within the framework of the roundtable "Kazakhstan's Energy Potential - Investments into a New Stage of Development". He said that the next expansion of oil production and production will be increased three-fold.
"Kashagan is expected to increase production and refining of oil. The Karachaganak development plan provides the existing level. The implementation period by 2020 is 1.5 billion dollars. Over 30 thousand Kazakhstani citizens work at the Tengiz field as part of the expansion project. And the volume of investments in this project exceeds 38 billion dollars. Development over the past two years has exceeded 11 billion, this year - more than 7 billion US dollars"- said K. Bozumbayev.
He said that after 2022 oil production will be increased from 26 to 36 million tons per year.
In general, the minister recalled that Kazakhstan has the largest oil and gas reserves and coal reserves. Only the primary natural resources of the oil equivalent are estimated at 32 billion tons, which is 3.6% of the world's reserves. Every year significant investments are made in the energy sector of the country, of which the oil and gas industry accounts for a large part. In connection with this, such large oil and gas projects as Kashagan, Karachaganak and Tengiz are successfully implemented. Investments in their development exceed 120 billion US dollars.
Information:
The Kazakhstan Global Investment Roundtable (KGIR) is an exclusive gathering of representatives who have arrived by invitation from approximately 600 organizations, namely, a meeting of international and Kazakhstan commercial and financial executives, investors, opinion leaders and representatives of international media. This forum was convened by the Prime Minister of the Republic of Kazakhstan Bakytzhan Sagintayev, with the participation of key government officials responsible for economic development.