Head of KAZAKH INVEST National Company met with the Deputy Head of the US Mission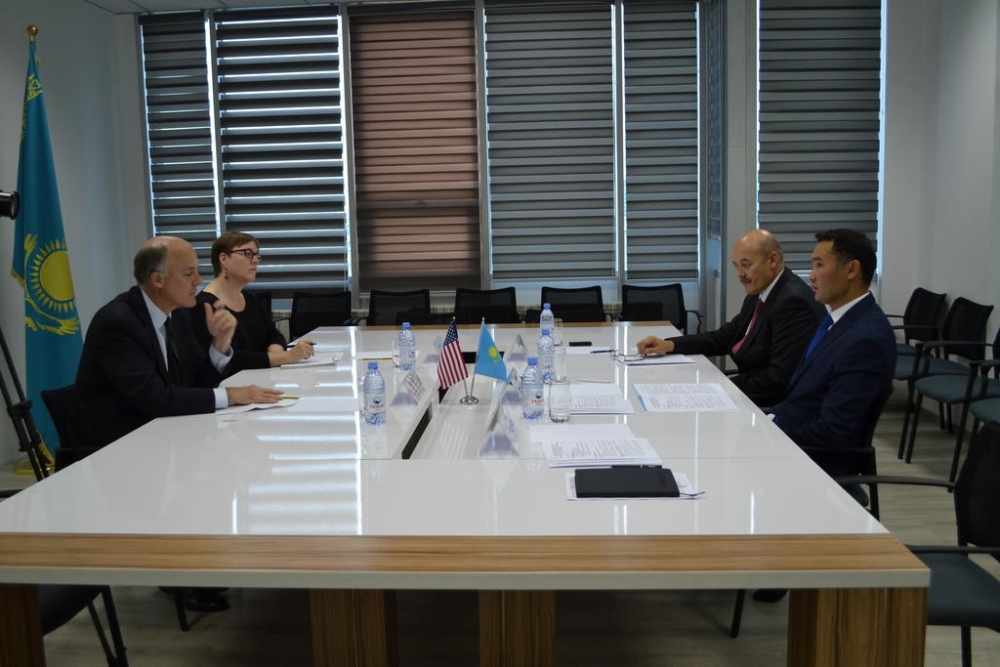 On September 21, in Astana, a bilateral meeting between Saparbek Tuyakbayev, Chairman of the Board of KAZAKH INVEST National Company JSC, and Theodore Ling, Deputy Head of the Mission of the United States of America in Kazakhstan, was held. During the meeting, the parties discussed the interaction within the organization of the forthcoming investment conference in New York and the visit of the trade mission of American companies.
Saparbek Tuyakbayev, the head of KAZAKH INVEST, remarked that the USA is on the list of 11 priority countries for attracting investments. Only in January of this year, within the framework of the official visit of the President to the United States of America, Kazakhstan signed 27 documents with the American side for a total of about 6.7 billion US dollars. In return, at the moment in the work of KAZAKH INVEST National Company JSC there are 20 projects for a total amount of about 4.1 billion US dollars.
It is planned that the Investment Conference, which will be held on October 4, 2018 in New York, will be attended by 250 executives of large American companies, as well as government officials from Kazakhstani and American sides. The Kazakhstani delegation will be headed by Askar Mamin. the First Deputy Prime Minister of the Republic of Kazakhstan.
The return visit of the American side will be held on October 24-25, 2018. The USA trade mission will visit Astana and Almaty. The participation of 15-20 USA companies representing such sectors as energy, agriculture, infrastructure and environmental solutions is expected.
Following the meeting, the dialogue participants expressed confidence in the successful conduct of the upcoming events and stressed the interest in further in-depth economic cooperation between the Republic of Kazakhstan and the USA.