The Head of the National Company Kazakh Invest met with the Board Chairman of Qatar's largest private holding.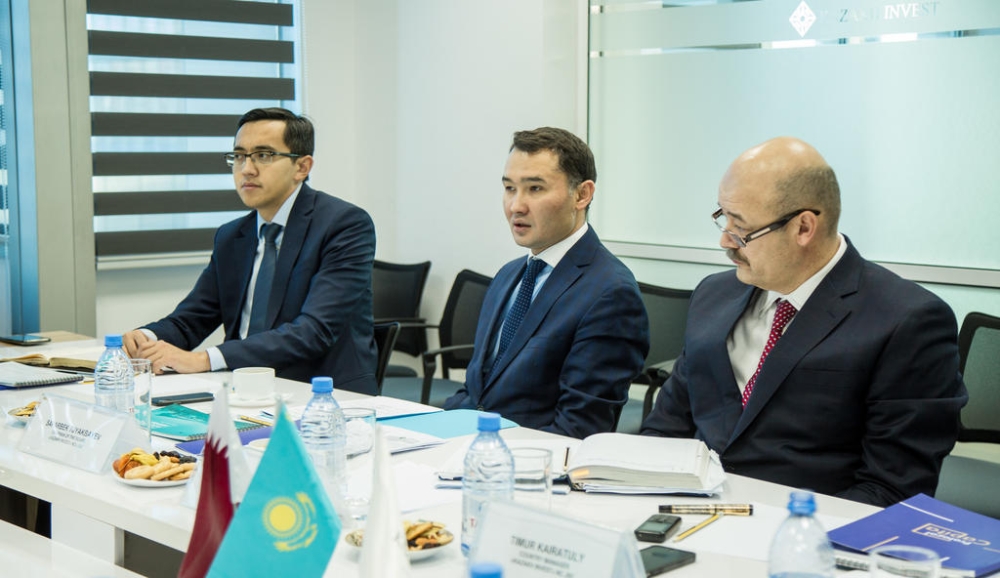 On December 13 in Astana, Saparbek Tuyakbayev, Board Chairman of NC Kazakh Invest met with Ahmad al-Jufairi, Board Chairman of Protocol Capital. During the meeting, they discussed further cooperation and investment opportunities for Qatari business in Kazakhstan.
Saparbek Tuyakbayev made a presentation for the meeting participants on the competitive advantages of Kazakhstan's investment climate, governmental support and plans on Astana and Almaty's architectural improvements.
Representatives of Protocol Capital, in turn, noted that they consider Kazakhstan as a potential object for implementation of investment projects in the region and expressed interest in projects in the fields of construction and energy, hotel and tourism business, as well as the construction of large infrastructure and industrial facilities.
The dialogue participants noted the high potential for increasing cooperation and entry of Qatari companies into Kazakhstani market that implies opening of joint ventures and investments. Following the meeting, the dialogue participants expressed hope for further mutually beneficial cooperation.
Information sheet:
Protocol Capital is the largest private holding of the State of Qatar that plays a key role in the country's economy and infrastructure development, as well as one of the leading and reputable commercial structures in the Middle East. It is necessary to note the significance of the holding in the business environment of the United States and a number of European countries.