The head of "Kazakh Invest" met with the Ambassador of Lebanon in Kazakhstan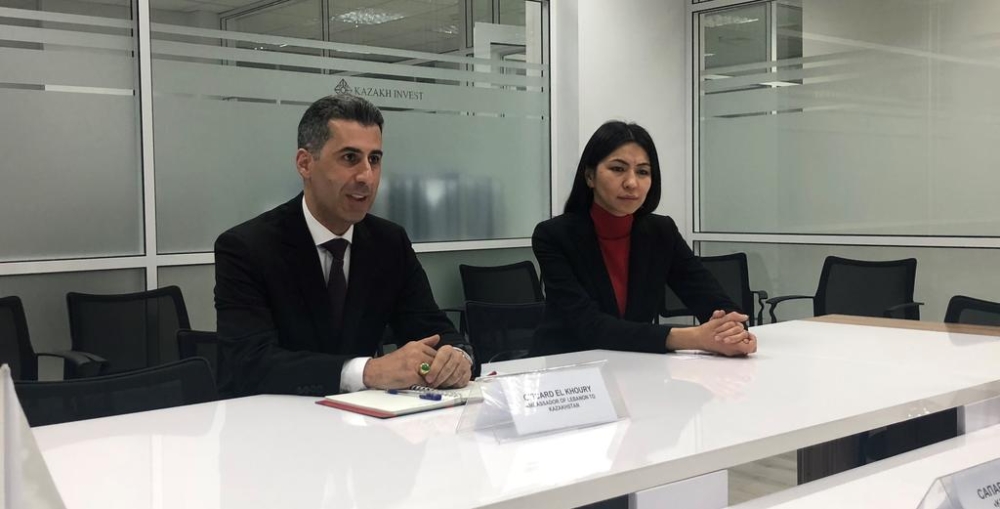 Today, Chairman of "Kazakh Invest" Saparbek Tuyakbayev discussed the prospects for investment cooperation with the Ambassador of the Republic of Lebanon in Kazakhstan, Giscard El Khoury.
The head of Kazakh Invest spoke about investment opportunities in Kazakhstan for Lebanese businessmen. Potential projects in the sphere of tourism, petrochemistry, infrastructure, etc. were offered to the investors. Saparbek Tuyakbayev suggested organizing a visit of Lebanese businessmen to Kazakhstan for a more detailed study of investment proposals.
In turn, Mr. Ambassador noted that the Lebanese business community is interested in investing in new projects.
"This is our first meeting at the "Kazakh Invest" office. I think that together we - the Embassy of Lebanon and "Kazakh Invest" - will be able to coordinate work, attract Lebanese investments in Kazakhstan and strengthen economic cooperation between the countries," Giscard El Khoury accented.