Head of Kazakh Invest held a number of meetings in Almaty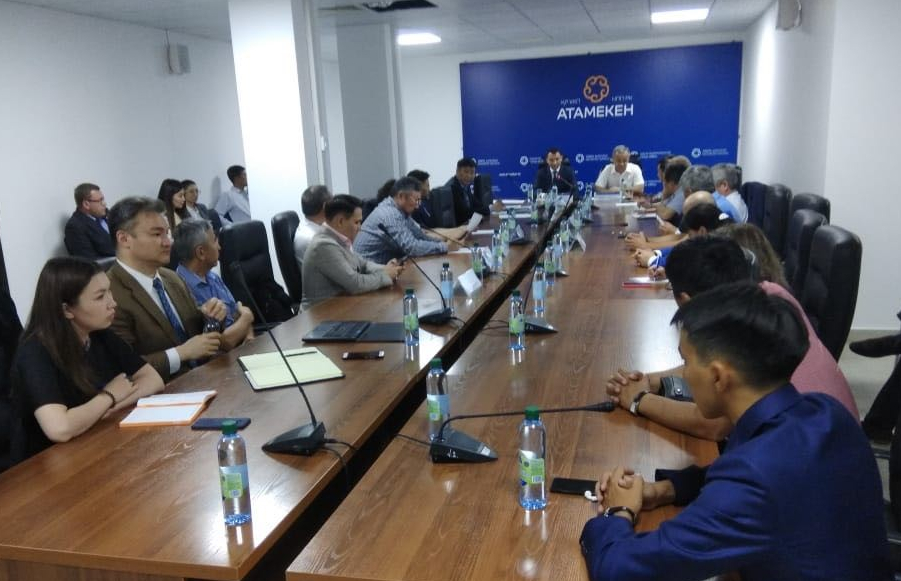 Saparbek Tuyakbayev, the Chairman of the board of NC KAZAKH INVEST JSC held the number of bilateral meetings with representatives of business circles of Switzerland and business leaders of Almaty, and met with Johann Schneider-Ammann, the Federal Adviser of Switzerland and Bauyrzhan Baibek, the Akim of Almaty during the working trip.
During the G2G meeting with representatives of the delegation from Switzerland, with the participation of B. Baibek, the Akim of Almaty, the parties discussed issues of cooperation in the investment and trade and economic sectors. In addition, Saparbek Tuyakbayev held bilateral meetings with Heinz Carrer and Ian Attelsander, the President and the Member of the Executive Board of Economiesuisse, Kurt Letcher, the Head of the ABB public relations group, Raymond Loretan, the Chairman of the board of directors of Swiss Medical Network Clinic. Representatives of Swiss business expressed high interest in investment projects in Kazakhstan.
Following the meetings with the Regional Council of the Chamber of Entrepreneurs of Almaty and the companies Astana Group, Forum Eurasia, Ordabasy Group, Agro-Invest Karatal, Eurasian Center for Aviation Technologies, Ahsel Holding, the number of potential projects were identified , requiring investments. The employees of KAZAKH INVEST will carry out further development and support.
Within the framework of the visit, meetings were also held with the representatives of the Embassy of Korea, the Ministry of Health of Korea, KOTRA and the leadership of the Korean Medical Center, Medical Partners Korea, Chung Yean Medical Institute. These Korean companies already have the number of projects in the field of medicine in Almaty. The agreement was reached to establish a major diagnostic center of world level in order to develop medical tourism in the city. KAZAKH INVEST will select and compile a shortlist of local potential partners for the purpose of project implementation.