Coordination Council chaired by Prime Minister established to attract new wave of investments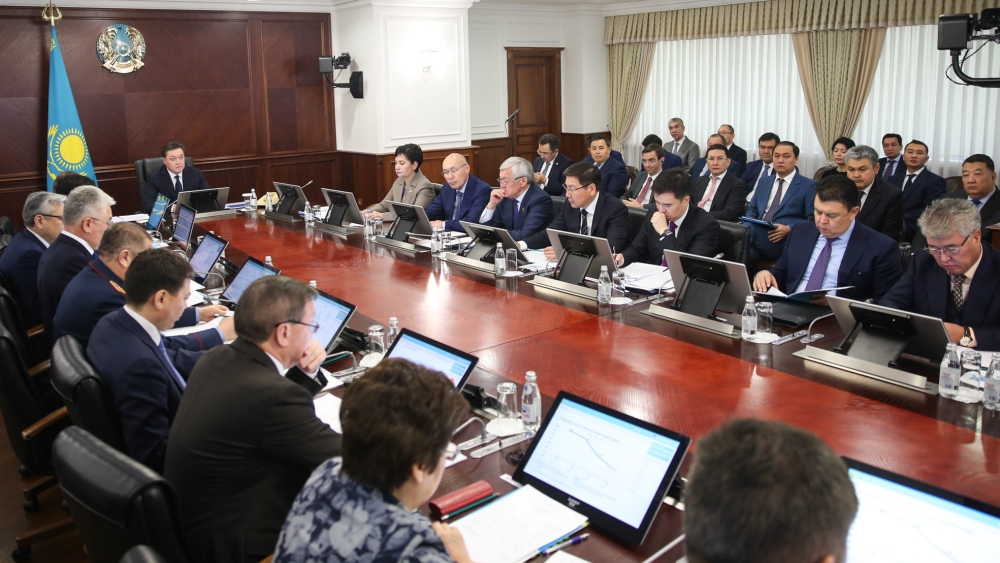 At the Government meeting chaired by the Prime Minister Askar Mamin, the issues of improving the work on attracting investments were considered.

First Deputy Prime Minister – Minister of Finance Alikhan Smailov, Ministers of Foreign Affairs Beibut Atamkulov, Minister of Justice Marat Beketayev, regional akims reported on new approaches to improving the work on attracting investments. Governor of Astana International Financial Center Kairat Kelimbetov, and Chair of Kazakhstan Foreign Investors Association Agris Preimanis shared their opinions considering the issue.

"First President – Elbasy Nursultan Nazarbayev instructed us to ensure sustainable economic growth rates, which will require us to increase the volume of investment in fixed assets in the medium term to 30% of GDP. Foreign direct investment should be the main driver," said Mamin. In 2018, the gross inflow of foreign direct investment in Kazakhstan increased by 15.8% and amounted to $22.4 billion.
In order to improve the investment climate further and facilitate the work on attracting investments, the Government has adopted new approaches. The Coordination Council on Investment Attraction has been established under the leadership of Askar Mamin. All responsible decisions on attracting investments will be submitted to the Council for consideration, the first meeting is scheduled to be held in May 2019.
To address issues related to the implementation of investment projects and protect the rights of investors, the functions of an investment ombudsman are entrusted to the prime minister.
Astana International Financial Center, in turn, is intended to become a regional center for attracting investment. To ensure the activities of the AIFC, a special legal regime has been established: the Constitutional Law has been adopted, the activities of investors are regulated by English law. At present, favorable conditions are already provided for investors: independent regulation, the work of the court and the International Arbitration Center complies with international standards and ensures the legal comfort of foreign investors; conditions have been created for attracting and localizing global management companies of sovereign funds.
To increase the inflow of investments on the AIFC platform, a single ecosystem for working with investors will be created, where all development institutions are united according to the "one window" principle.
"We must clearly understand that attracting foreign investment will develop the economy and allow us to resolve the issue of the quality of life of the population, the creation of new jobs and the solution of social issues. It is important that akimats reformat their work with investors and join the new investment attraction algorithm," said the Prime Minister Mamin. "This work requires clear coordination and high efficiency. Therefore, it is necessary for all to mobilize on the solution of the tasks."
Source: primeminister.kz