British investors are interested in construction of a plant for production of smokeless fuel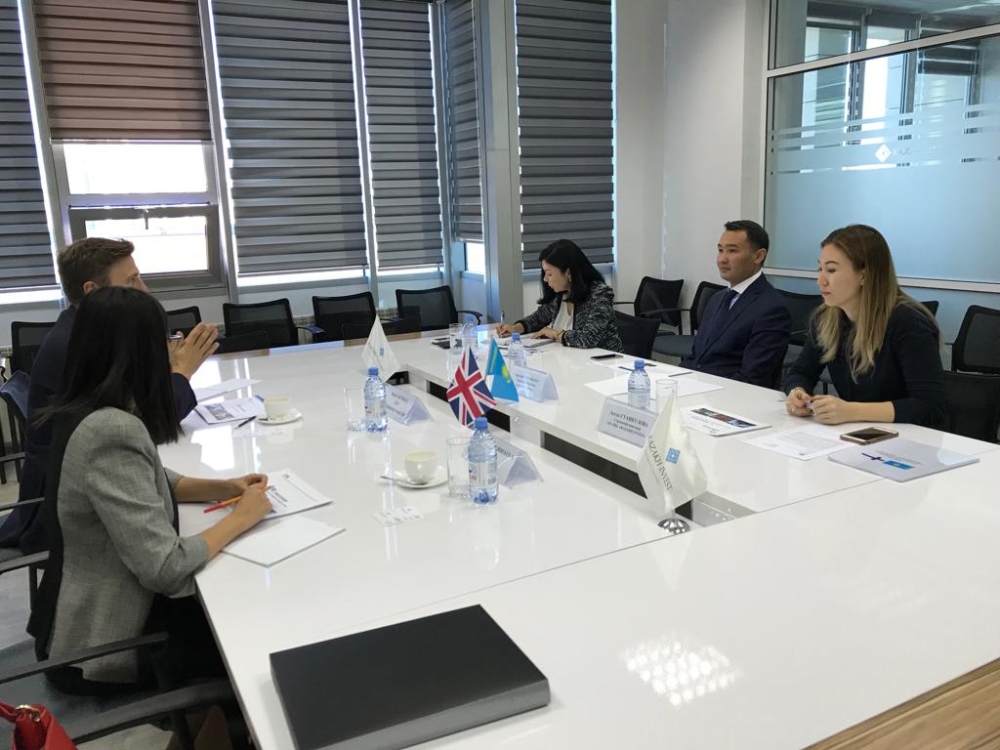 On October 9 Astana hosted bilateral meeting of Saparbek Tuyakbaev the Chairman of the Board of KAZAKH INVEST NC JSC with Rob Kendall the CEO CPL Industries Group Ltd. During the meeting British businessmen presented advanced technologies in the sphere of renewable fuels.
CPL Industries Group Ltd is the leading manufacturer of smokeless fuel for household consumption in Europe. The company was founded in 1973 as part of the British coal Corporation. Current annual production at the plant in Immingham (United Kingdom) is 350 thousand tons. The new plant in Foynes (Ireland) also has the capacity of 350 thousand tons. CPL also carries out large-scale activities in the field of renewable fuels, including the reprocessing of carbohydrate products from wood, mixed fuel.
Representatives of CPL Industries company has expressed interest in the business development of smokeless fuels in Kazakhstan and are considering investing in the construction of the plant on manufacture of fuel briquettes on the territory of Kazakhstan. For further implementation of this project, a memorandum between KAZAKH INVEST NC JSC and CPL Industries Group will be signed in the near future. It should be noted that in the future, production is planned to export in CIS countries.
In turn, Saparbek Tuyakbayev, the head of KAZAKH INVEST remarked that the UK is in the top 10 trading partners by volume of trade, and also is among the six largest investors of Kazakhstan, accounting for almost 5% of the total volume of attracted foreign investments. Bilateral trade turnover between Kazakhstan and Great Britain in 2017 increased by 1.5% to $1.28 billion. Exports increased to $926,7 million. For the first quarter of 2018, the total turnover of bilateral trade amounted to $252,6 million, exports with imports amounted to $158.8 million and $93,8 million, respectively. More than 800 legal entities, branches and representative offices with British participation are registered in Kazakhstan.
Following the meeting, the participants of the dialogue stressed the interest in further deepening of economic cooperation between the Republic of Kazakhstan and the UK.