Askar Mamin meets with Premier of PRC State Council Li Keqiang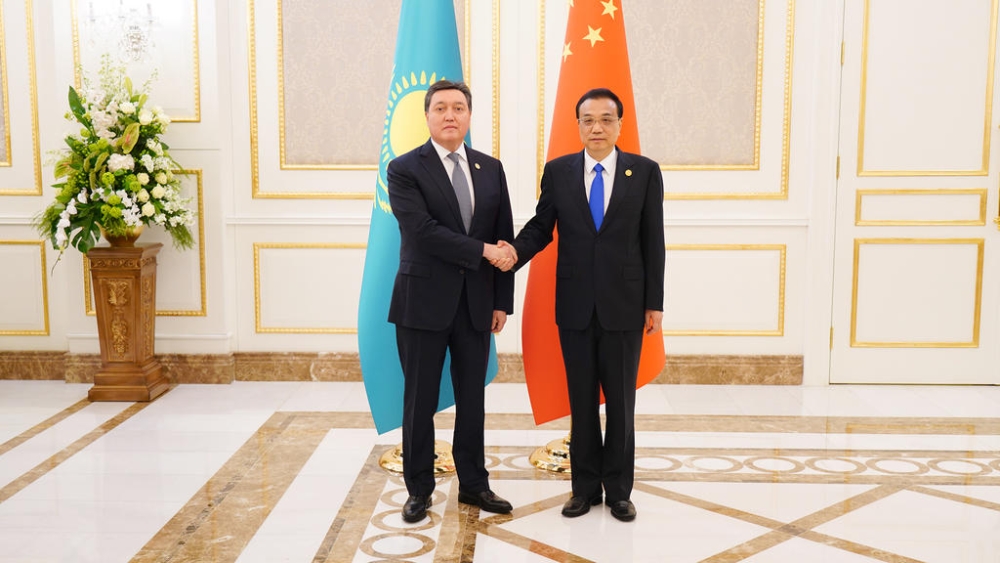 During his visit to Tashkent to attend the 18th meeting of the Council of Heads of Government of the Shanghai Cooperation Organization Member States, Prime Minister Askar Mamin held a bilateral meeting with Premier of the State Council of the People's Republic of China Li Keqiang.
"The Joint Statement of Kazakhstan – China signed by our heads of state during the first state visit of the President of Kazakhstan Kassym-Jomart Tokayev to the PRC in September 2019 approved a comprehensive strategic partnership between the two countries," said Mamin.
China is Kazakhstan's largest trading partner. For 8 months of 2019, the volume of bilateral trade increased by 26% and amounted to $9.2 billion.
The parties discussed issues of trade, economic, industrial, investment, energy, transport and logistics cooperation, interaction in the areas of processing and production of agricultural products, electronic commerce, AIFC development, and the use and protection of transboundary rivers.