Kazakhstanis will occupy 95% of new jobs created — Zhenis Kassymbek on joint projects with China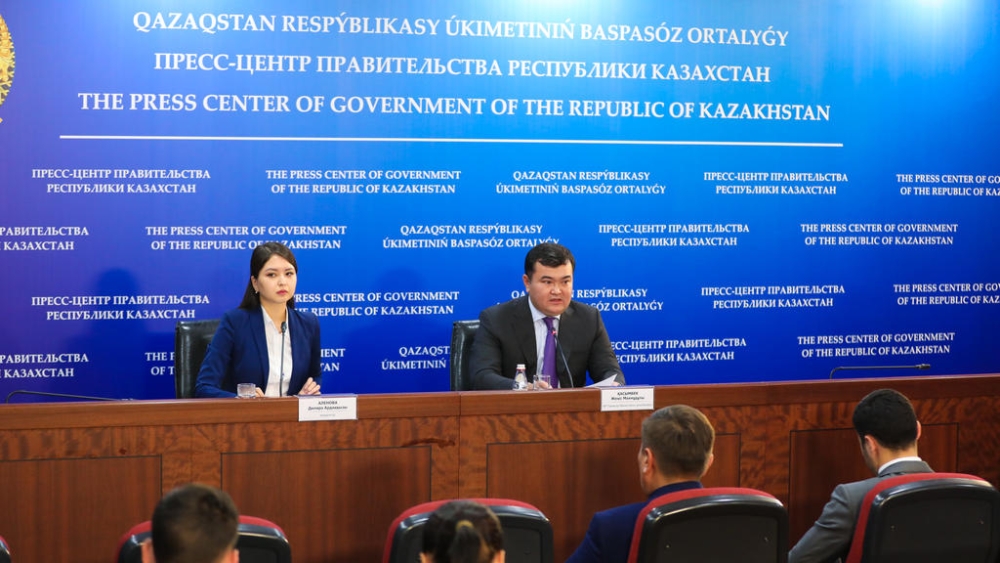 Up to 20 thousand new jobs will be created as part of the implementation of joint projects with China, 95% of which will be occupied by Kazakhstanis. The remaining 5% are specialists fr om different countries, including Canada, China, etc. This was announced by Deputy Prime Minister Zhenis Kassymbek at a press conference in the Government.
According to him, of the proposed investment projects, priority is given to high-tech projects with a high Kazakhstan content and ensuring maximum job creation for citizens of Kazakhstan. Kassymbek specified that the joint Kazakh-Chinese projects are new and will be implemented in the next 5-6 years.
"There are claims that these plants, new projects are dirty, that these are old projects that are being transferred to Kazakhstan. I want to officially declare that there is not a single old plant transferred to Kazakhstan. All these projects are new," said Kassymbek.

According to him, just recently, in the Kapshagai region, an alternative power plant (solar power) was opened, wh ere 30 people work — all are citizens of Kazakhstan.

"A completely new production is alternative energy. We will move towards it. In Kazakhstan, by the end of the year, 1,000 megawatts of wind and sun energy will be produced. This is a global trend, and we cannot refuse here. Information is on the networks, on the website of the Ministry of Indystry and Infrastructure Development. There are no secrets here. Once again, I want to emphasize that these are new technologies, there are no "dirty" enterprises or old enterprises that are transferred from one country to another. All businesses are new. In general, we plan to create up to 20 thousand new jobs within these enterprises," the deputy prime minister explained.

As Kassymbek informed, 15 Kazakhstan-Chinese projects have been implemented so far, and five more will be implemented before the end of the year.

"About 20 projects are in the active phase. Over the past year, the share of Chinese investments has remained at the same level — 5-6%. It has not changed," he said, noting that projects are being implemented in areas such as engineering, industry, transport, agriculture, and energy.

In addition, Kassymbek said that not a single plant that does not meet environmental requirements will be built in Kazakhstan.

Source: primeminister.kz