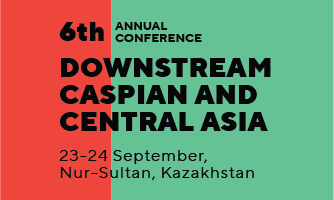 Downstream Caspian and Central Asia
Hilton Astana hotel, Nur-Sultan, Kazakhstan
The only downstream conference in Central Asia.
Downstream Caspian and Central Asia conference serves as a gateway to the refining and petrochemical markets for the entire Caspian and Central Asian regions.
Among conference regulars are all regional majors from Uzbekistan, Turkmenistan, Kazakhstan, Kyrgyzstan, and Azerbaijan. Each year the event gathers over 250 senior downstream experts from over 20 countries to discuss the most topical issues of the sector in the region.
The 6th annual event will be held on 23-24 September in Nur-Sultan in partnership with the Kazenergy Association and with official support from the Ministry of Energy of the Republic of Kazakhstan.
The conference will cover such topics like key sector priorities, improving operational efficiency, cutting costs and improving safety, establishing strategic partnerships and more – all in the regional context.