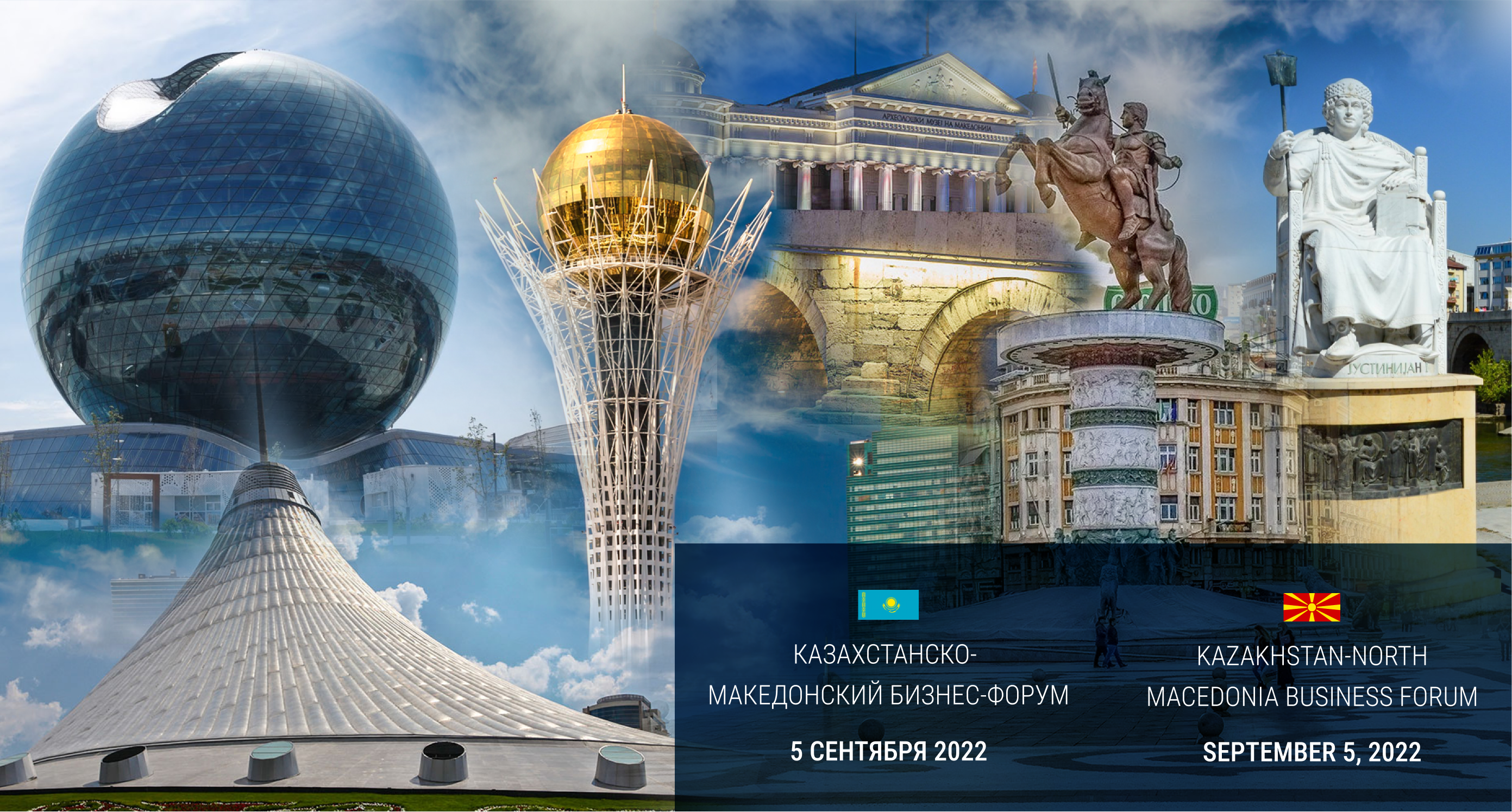 Kazakhstan-North Macedonia Business Forum
Almaty, Kazakhstan
On September 5, 2022, the Kazakhstan-North-Macedonia Business Forum will be held in Almaty. The Forum is organized by the Embassy of North Macedonia in the Republic of Kazakhstan, KAZAKH INVEST with the support of the Ministry of Foreign Affairs of the Republic of Kazakhstan.
The forum aims to present Kazakhstan's investment opportunities in such as sectors: agribusiness, pharmaceuticals and petrochemicals. In addition, bilateral meetings between the official and business communities of Kazakhstan and North Macedonia are planned.
Kazakh companies interested in cooperation with Macedonian partners are invited to participate.
To participate in the event, please contact the project manager of "NC "KAZAKH INVEST" JSC Altynay Mukanova – a.mukanova@invest.gov.kz.