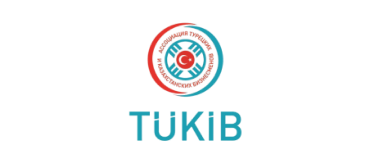 TÜKİB - Turkish-Kazakh Businessmen Association
The foundation of the Turkish-Kazakh Businessmen Association ("TUKIB") was laid in early 2016 - the year of the 25th anniversary of the Independence of the Republic of Kazakhstan and the establishment of diplomatic relations between Kazakhstan and Turkey.
Representing large Kazakhstani and Turkish companies, TUKIB unites the most famous participants in the Kazakhstani market, such as Ahsel Holding, Aksa Kazakhstan, Alarko Holding, Anadolu Group (Efes Kazakhstan, Coca Cola, Ramstore Kazakhstan), ATMA - Atyrau International Airport and Transportation, Ada İnsaat , Dedeman Oskemen Tavros, Eksen Group, Elevatormelstroy, Eurasian Machinery (Hitachi), GQ Management, Gantek Technology Solutions, Kassanov Group, Hayat Investment, Kazstroypodryad, Kazakhstan Ijara Company, KB Global Renewable Investments, Makyol, Sembol - Rixos Group, Sine Midas Stroy, YDA Holding, Yıldırım Holding, and more.
As the «bridge» between the business circles of Kazakhstan and Turkey, TUKIB in its activities follows such main goals as:
Active participation in improving the investment climate in Kazakhstan;

Further strengthening of trade, industrial and economic ties between Kazakhstan and Turkey;

Stimulating business contacts and cooperation between Turkish and Kazakh entrepreneurs;

Search for solutions to possible difficulties of representatives of the business community two fraternal countries;

Consulting entrepreneurs and companies on issues related to their fields of activity;

Strengthening social and cultural ties between the two countries.
Detailed information on the activities of TUKIB can be found on the website www.tukib.kz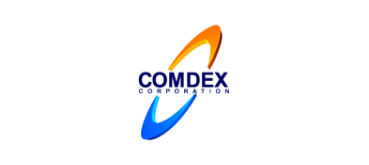 Comdex Corporation
Since its establishment in 1994, Comdex Corporation has become one of the major sources for animal feed and feed additives in United States of America. Comdex Corporation is however, much more than a supplier. Our experience and expertise has been gained through many years association with the America livestock especially scientific community in dairy industry. This, combined with the experience and expertise of our overseas affiliates, means Comdex Corporation has the knowledge and resources to help our customers with all facets of livestock production. Our market leader status has been achieved through strong emphasis on customer service, technical support, innovation, product selection and development. At home and through our overseas bases, Comdex Corporation continues to expand its product range to encompass other high quality, value for money feed & feed additive products. Strong market initiatives such as the availability of guaranteed year-round supply through contracts and access to large storage and distribution installations throughout United States, South Asia and Middle East, have further established Comdex Corporation as The Leaders in Feed and Feed Additives.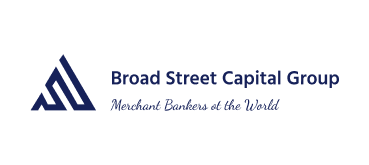 Broad Street Capital Group
Steeped in values and traditions of the leading, centuries' old international merchant banking institutions, Broad Street Capital Group provides a comprehensive array of merchant banking, project finance, trade finance, and strategic business development services to the modern, international business community and foreign government organizations.
To provide comprehensive international merchant banking, investment advisory and professional business services to emerging and midsize business entities, government bodies and high net worth individuals;
To constantly strive to achieve superior results for each client, each investor and each transaction;
To maintain complete integrity and use the utmost discretion in all business dealings, and;
To ensure absolute client satisfaction.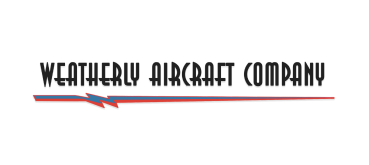 Weatherly Aircraft Company
Weatherly ag-aircraft are safe, efficient, reliable, and affordable. Weatherly's are designed to optimize small-grain agrochemical application. This is their story.
Weatherly Aircraft Company was begun in the early 1960's by John C. Weatherly when he converted a Fairchild M-62 (PT-23) into the Weatherly WM-62C agricultural aircraft, powered by a radial engine, a Wright W-670 or a Pratt & Whitney R-985.
After 19 conversions John realized the WW-II trainers were a limited commodity and decided to design his own. He subsequently designed the Weatherly 201, an original design that featured a single-seat, mono-wing , aluminum spray plane powered by a Pratt & Whitney 985-R engine, certified by the FAA in 1967. By 1978, more than 100 Weatherly 201's had been produced.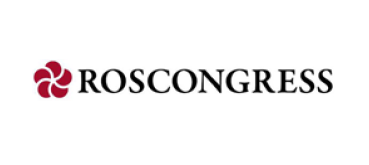 Roscongress Foundation
The Roscongress Foundation was founded in 2007 with the aim of facilitating the development of Russia's economic potential, promoting its national interests, and strengthening the country's image. One of the roles of the Foundation is to comprehensively evaluate, analyse, and cover issues on the Russian and global economic agendas. It also offers administrative services, provides promotional support for business projects and attracting investment, and helps foster social entrepreneurship and charitable initiatives.
The Foundation's events draw more than 80,000 participants each year from 195 countries, with more than 10,000 media representatives working on-site at Roscongress' various venues. The Foundation benefits from analytical and professional expertise provided by 2,500 people working in Russia and abroad. In addition, it works in close cooperation with economic partners from 75 countries worldwide.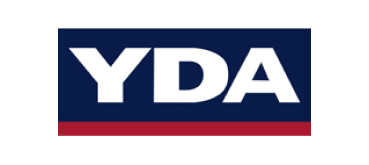 YDA Group
With roots going back to 1954, YDA Group continues its steady path of growth based on its half a century of experience: The Group's first construction and contracting company, AKSA Construction, was established 44 years ago, and YDA Construction, was established 24 years ago in the name of Yaşar Dede Aslan, the Group's honorary president.
Operating in its core business of construction, including that of turnkey projects, Build-Operate- Transfer (BOT) and Public Private Partnership (PPP) airports and healthcare campuses, investment projects, high-tech buildings, industrial plants, cement plants, infrastructure projects, roads, bridges, intersections, high-rise buildings, mass housing projects, business centers, shopping malls, hospitals, school complexes, apartment buildings, luxury residences, villas, and real estate development projects, the YDA Group has established side industry and service branches to meet the ever changing market expectations and customer needs, and continues to offer a wide range of services within the scope of its planned and steady growth policy.
Vision & Principles:

Entering into long-term relationships with all stakeholders based on professionalism and mutual trust;
Showing due diligence to schedules and technical specifications, and ensuring the timely completion and delivery of projects;
Recruiting qualified staff and employing a modern management system;
Developing workforce and promoting higher quality by in-service training;
Creating team spirit by sharing in equal terms the profit, loss, achievements and errors;
Making sure the staff is happy and proud to be working for the YDA Group;
Maintaining high ethical standards;
Showing due diligence to environmental protection, occupational health and safety;
Demonstrating civic involvement and social awareness by transferring a portion of the profit to social aid projects supported by Yaşar Dede Arslan Education Culture and Solidarity Foundation;
Leading in core businesses and offering world-class service;
Acting with integrity in dealings with the state, consumers, shareholders, employees and suppliers;
Sustaining customer satisfaction gained by product and service quality by prioritizing customer demands.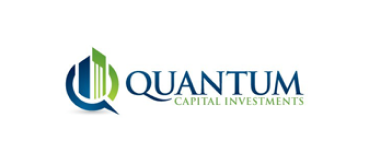 "Quantum Capital Investment" LLC
Quantum Capital Investments seeks out sustainable and innovative ways to securely invest in Canadian real estate. Our mandate is to create a close-knit community of informed individuals. We are looking to revolutionize participation in commercial lending, previously accessible only to a select few, such as financial institutions and privil eged individuals. We strive to always find new ways to secure your future.
Mission Statement:
We are dedicated to empowering you by sharing industry knowledge accumulated by our experienced team to help you secure your future. We demonstrate our focus on long-term sustainability by selecting high quality projects through an extensive due-diligence process. We believe in doing business with integrity and infuse this belief in the company's DNA by holding ourselves accountable through the appointment of our Board of Directors.
Lend At Eease:
Lend at Ease is a licensed mortgage brokerage company, registered with the Financial Services Commission of Ontario (FSCO) (License Number: 12257). The mortgage agents at Lend at Ease will guide you through the process of closing your transaction with Quantum Lending Products.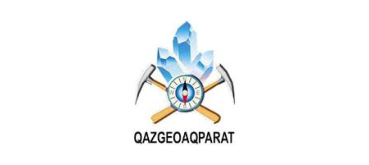 LLP "Republican Center for Geological Information "Kazgeoinform"
The Limited Liability Partnership "Republican Center for Geological Information "Kazgeoinform" (hereinafter - RCGI) was created in accordance with the Decree of the Government of the Republic of Kazakhstan dated June 25, 2018 No. 376.

RCGI is the assignee for the rights and obligations of the reorganized Republican State Institution "Republican Center for Geological Information "Kazgeoinform" and the Republican State Enterprise on the Right of Economic Management "Information and Analytical Center of Geology and Mineral Resources of the Republic of Kazakhstan". The main subject of activity of the RCHI is the collection, storage, processing and provision of geological information.

The functions of the RCGI: Collecting geological information owned and owned and used by the state for storage, compilation, systematization and provision to interested persons as a national operator for the collection, storage, processing and provision of geological information.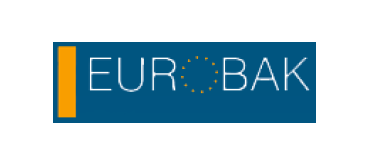 European Business Association of Kazakhstan
European Business Association of Kazakhstan (EUROBAK) was established in 1999 upon the joint initiative of EU companies and the Delegation of the European Union. It is a non-commercial organisation. EUROBAK Membership is made up of almost 150 companies including: well-known international companies, European and Kazakh companies, as well as, Diplomatic Missions from Europe and other countries.

EUROBAK plays a key role in promoting and nurturing mutual understanding between Kazakhstan and the countries of the European Union in both, business and social spheres. It is a fast growing organisation constantly looking for new opportunities and improvements for the organisation, as well as, services and benefits to our Members and business community as a whole.

Currently EUROBAK brings together over 150 European, Kazakh and Multinational companies to enjoy a wide range of unique benefits:

Representing the views of European business in Kazakhstan, through a strong collective voice;
Regular information support on developments affecting business in Kazakhstan;
Networking opportunities, forums, seminars and social events;
Access to EUROBAK database, consisting of over 3000 world-wide contacts;
Special offers to international and local exhibitions and conferences;
Special advertising opportunities.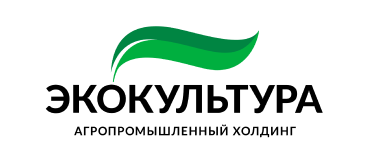 APH ECO-Culture
APH ECO-Culture is a group of companies specializing in vegetable cultivation and supply. Cucumbers and tomatoes are the main crops grown at the enterprise.
Presently, the Holding has the following production facilities:
Greenhouse complexes with a total area of ​​207.21 hectares in Stavropol Krai, Lipetsk Oblast and Leningrad Oblast;
Vegetable packaging facility;
Distribution centers in Moscow Oblast, Stavropol Krai and St. Petersburg;
Unit for complex supply of vegetable products to catering enterprises;
Production & logistics company in Moscow.
Our main goal
is to produce vegetables that are considerably superior to imported ones in terms of taste and beneficial properties. To achieve this goal, we have focused on introducing new production technologies, recruiting experienced experts and constructing optimal logistic schemes. These were the bedrock on which we created a successful enterprise and a brand associated with high-quality and healthy products.
Mission:
We supply eco-friendly, safe and healthful vegetables, fruits and greens to Russian consumers for health, cheerful mood, and high life quality.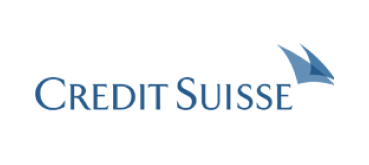 Credit Suisse
About us
Founded in 1856, we are today a leading global wealth manager with strong investment banking capabilities.
Our strategy builds on Credit Suisse's core strengths: its position as a leading wealth manager, its specialist investment banking capabilities and its strong presence in our home market of Switzerland. We seek to follow a balanced approach to wealth management, aiming to capitalize on both the large pool of wealth within mature markets as well as the significant growth in wealth in Asia Pacific and other emerging markets, while also serving key developed markets with an emphasis on Switzerland.
We serve our clients through three regionally focused divisions: Swiss Universal Bank, International Wealth Management and Asia Pacific. These regional businesses are supported by two other divisions specializing in investment banking capabilities: Global Markets and Investment Banking & Capital Markets.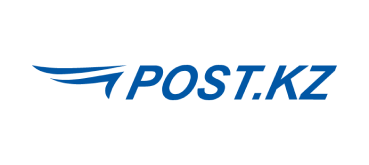 Kazpost JSC
Kazpost JSC is a Kazakhsatan postal operator, which represents Kazakhstan's postal administration in the Universal Postal Union being one of the basic elements of the national infrastructure.
Kazpost JSC provides a wide range of postal, financial, brokerage, agency, electronic services. Kazpost JSC has the greatest branch network in the country, covering almost the entire territory of Kazakhstan, especially at the level of regional and rural areas. Postal network is an effective tool for the promotion of e-commerce, transport and logistics services, financial services for business and population.
Mission:
To encourage the development of a modern digital society on the basis of an effective ecosystem giving customers the opportunity to receive postal, logistics, financial and agent services in a quick and reliable manner.
Vision:
To become a leader in the provision of comprehensive high-quality postal, logistics, financial and digital services.