Machine Builders of Kazakhstan and Turkey Agreed about Cooperation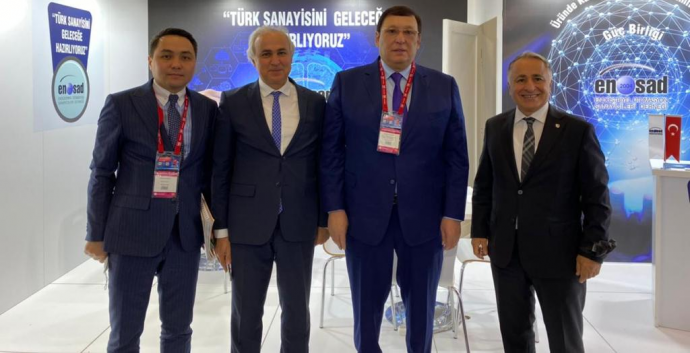 The Kazakh delegation held a number of substantive negotiations with the heads of large machine-building Turkish companies on the implementation of investment projects in Kazakhstan at the site of the international exhibition «Win Eurasia» in Istanbul. The delegation included Chairman of the Board of the Union of Mechanical Engineers of Kazakhstan (UME) Meiram Pshembaev, Advisor to the Chairman of the Board of «NC «KAZAKH INVEST» JSC Nurlan Akhmetov, as well as the first heads of such Kazakhstani companies as "Maker", "Astana Electrotechnical Plant" LLP.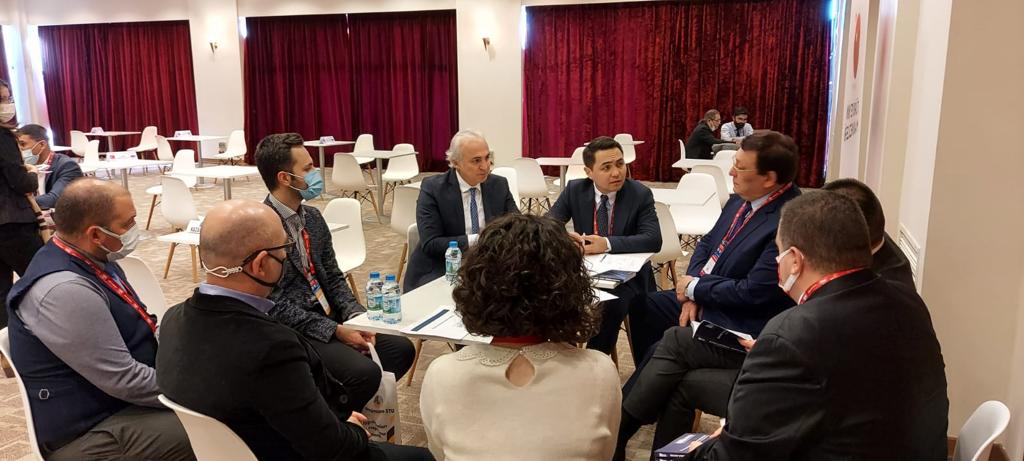 Thus, at the meeting with Turkish business, Meiram Pshembaev discussed the development of the machine-building industry in Kazakhstan, and also noted the growing dynamics of production volumes and the volume of imports of machine-building products in Kazakhstan.
"Machine-building products account for almost half of all imports of Kazakhstan. This indicates the need to develop our own production facilities. We are interested and invite foreign investors to implement projects in Kazakhstan and joint development of our market and the market of the countries participating in the Eurasian Economic Union", - added the head of the UME.
Also, the meeting participants were introduced to the prospects for industrial cooperation and mutually beneficial partnership in oil and gas and mining and metallurgical engineering.
Nurlan Akhmetov, Advisor to the Chairman of the Management Board of «NC «KAZAKH INVEST» JSC, presented the investment potential of Kazakhstan to Turkish partners, discussed the measures of state support for investors, financial instruments, key advantages of implementing investment projects in the territory of the Republic of Kazakhstan, etc.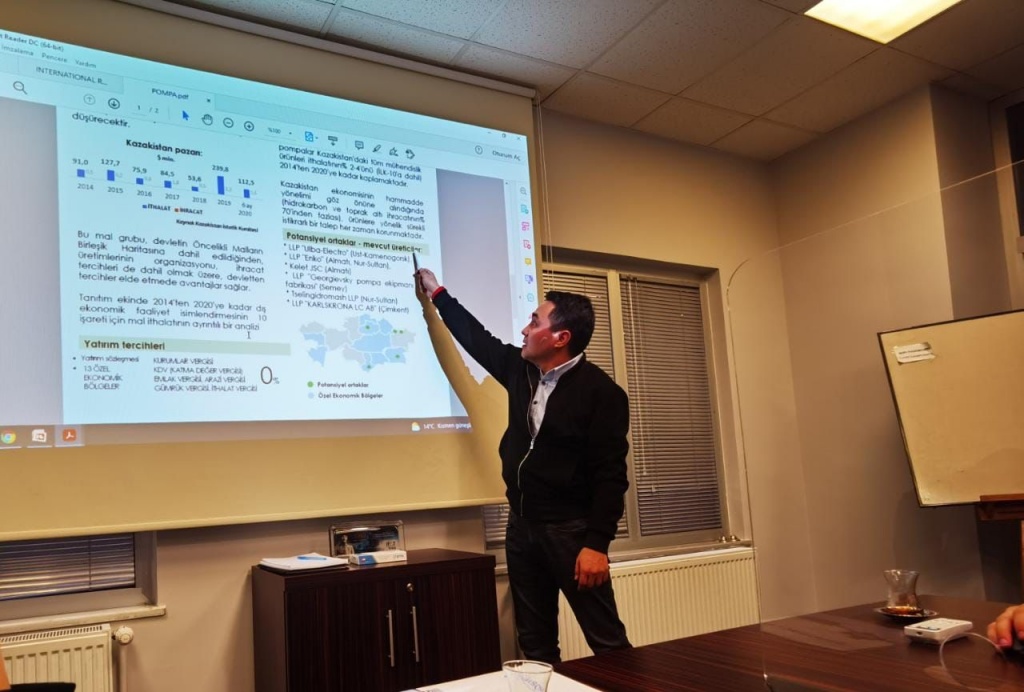 Chairman of the Board of Directors of "MAKFED" Adnan Dalgakiran noted that Kazakhstan is a fraternal country and a priority partner of Turkey and expressed his readiness to consider potential projects for implementation in Kazakhstan.
In turn, the Kazakh delegation invited colleagues to the "X Forum of Kazakhstan Machine Builders" and the International Specialized Exhibition on Mechanical Engineering and Metalworking "Kazakhstan Machinery Fair 2022".
Within the framework of the visit, a number of visits of the Kazakh delegation to the largest plants in Turkey were also organized for a detailed discussion of new initiatives and familiarization with the work of large enterprises. In particular, negotiations were held with the management of such large factories as "Dalgakiran Kompressor", "Türbosan", "Omega Motor", "EAE" for the production of industrial compressor equipment, engines, motors, etc.
As a result of the negotiations, the parties agreed on a return visit of Turkish business to Kazakhstan.