Brazil is Ready to Invest in Kazakhstan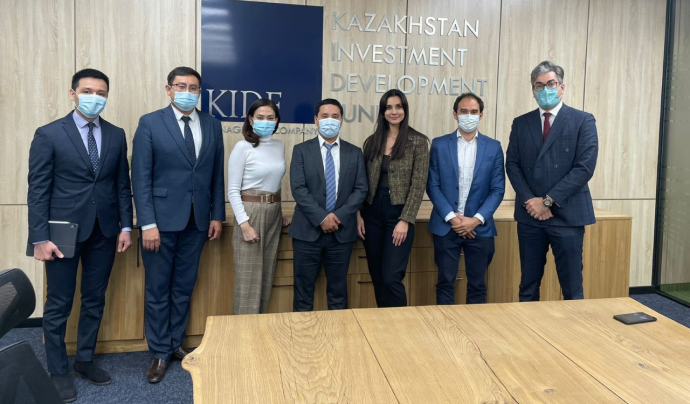 Nur-Sultan, October 25, 2021 - as part of the implementation of measures to attract Brazilian investments to Kazakhstan, the Embassy organized a visit of the Director of the Brazilian company "Por natureza" Alan Queiroz to Nur-Sultan, during which a number of bilateral meetings took place.
During negotiations with representatives of "NC "KAZAKH INVEST" JSC and Director of "Eurasian Investment Consulting" Baltabek Kussainov, the management of the Brazilian company was presented with the investment potential of our country and specific potential projects for joint implementation in Kazakhstan. In particular, the company expressed interest in implementing a joint project for the production of juices and drinks in the city of Nur-Sultan worth 15.7 million dollars, which will allow exporting Kazakhstani products to the markets of neighboring countries.
In this regard, a meeting was organized with Maral Eserkepov, General Director of Astana Bottlers (Akmola region), a leading domestic producer of juices, drinks and milk, during which the investment project and possible options for the participation of the Brazilian enterprise in it were discussed in detail. Astana Bottlers also organized a visit to its production base in order to present in detail the company's activities and its potential.
As a result of the negotiations, Por natureza and the Kazakh Invest NC signed a Memorandum of Understanding in the development and implementation of projects in the Republic of Kazakhstan, which laid the foundation for mutually beneficial cooperation between the Brazilian company and Kazakhstan, and will also allow establishing long-term investment cooperation between the two countries.
Por natureza, located in the largest state of Brazil, São Paulo, has a 25th history. Today the company has its own orchards, where it grows various fruits for the further production of juices and juice drinks, as well as production sites for the manufacture of containers and stickers for its products.
Source: Embassy of the Republic of Kazakhstan to the Federative Republic of Brazil