Infrastructure
Infrastructure is one of the key factors for sustainable economic growth, increasing the competitiveness of the economy and the quality of life of the population.
Transport infrastructure
Kazakhstan has a large territory and is located at the junction of Europe and Asia, that is why the transport infrastructure plays an important role in the development of the economy of Kazakhstan and the region as a whole.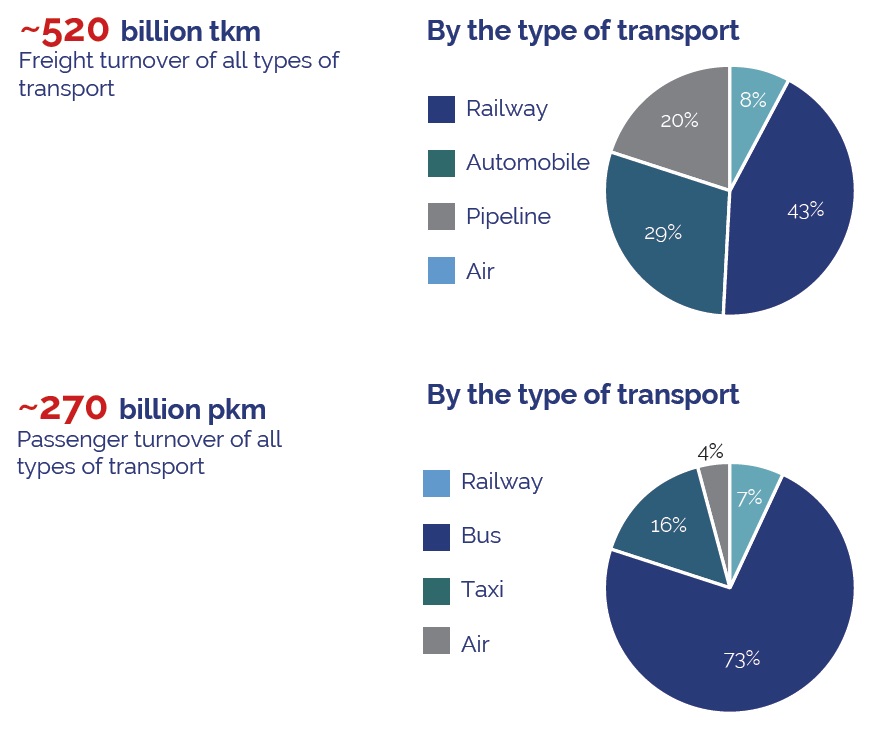 Kazakhstan plans to invest heavily in transport infrastructure under the Belt and Road Initiative
The transport strategy of Kazakhstan until 2020 is aimed at increasing the transit potential of the land route from China to Europe via Kazakhstan
The Government intends to increase the volume of transit 2-fold by 2020 and 10-fold by 2050 in comparison with the volume of 2012 (39.1 thousand tons).
In the coming years, major investments are planned in the air infrastructure to increase the volume of passenger traffic:

In June 2017 a new terminal of the Astana airport was opened which increased the potential of passenger traffic from 3.5 to 8.2 million people per year
Reconstruction of the additional terminal of the Almaty airport is planned for 2019, and all 18 airports of the country will be brought into compliance with the requirements of the International Civil Aviation Organization
Electric power industry

Electric power industry is one of the most important elements of the fuel and energy complex.
The total electricity production in 2017 will be about 11.5 billion kWh, 1.7% of which are renewable energy sources

The total electricity production exceeds consumption, however, the power system of Kazakhstan is characterized by uneven location of the facilities, and therefore in the Western and Southern parts of the country there is a shortage of electricity

According to preliminary estimates, in order to avoid a power shortage in the southern region and a gas deficiency in the central and eastern regions, an investment of ~28 bln USD is needed.
The Government aims to develop renewable energy generation. So, according to the plan, the share of renewable energy sources from the electricity generation should be 3% in 2020, 10% in 2030 and 50% in 2050.